Lineage 2: Revolution Update Kicks off Regular Season for Sieges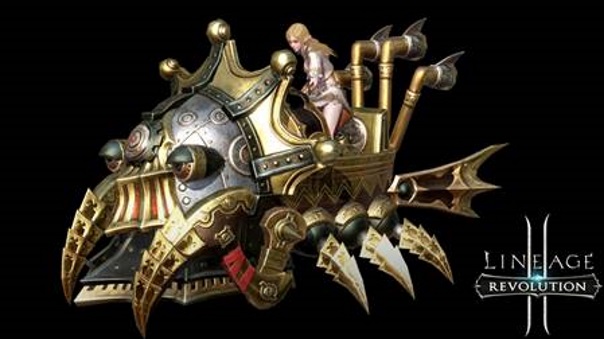 The first regular season for Lineage 2: Revolution's PVP modes, Open Siege and Fortress Siege kicks off today. These are the largest scale multiplayer offerings on mobile. The 50 vs. 50 Fortress Siege, held every Friday from 19:30 to 20:00 GMT, offers players to compete in a massive PvP battle between two clans, where the first clan to imprint onto their opponents' Holy Artifact is crowned the winner. With the opening of the regular season, 4 Gludio Regions and 4 Dion Regions have been newly added, allowing players to conquer the fortresses in these new regions. The 30 vs. 30 Open Siege, held every Tuesday, Thursday and Saturday from 19:30 to 20:00 GMT, invites players above level 11 to participate in the smaller-scale 30 vs. 30 battle, giving entry-level players a taste of the grander Fortress Siege. From the regular season, players can acquire a new "Steam Beetle" pet by participating in the Open Siege mode.
The latest game update also expands the max level for players up to 180, along with expansions of the the Main Quest, Dialy Quests, Scroll Quests, and providing more content for active/higher level players. A new region, Giran Dominion has been added, along with field expansion for Deathly Fog Shores, Devil's Isle, and many more areas to allow more EXPing and Adenas gathering. Starting today and running until February 7, Lineage 2: Revolution will also host two new in-game events offering players the opportunity to obtain increased rewards. The New Region Dice Event will allow players to earn dice points after completing dungeons and quests, which are used to roll for special rewards such as Maphr's Protection and Enhancement Scroll, which are essential for item enhancements. During this time, there will also be a Log-in/Attendance Event, where players will gain daily gifts for logging in. Those who log in consecutively until the seventh day will receive an R-Grade Varnish Selection Box, for leveling up equipment.
"We are very excited to bring the regular season of Fortress Siege and Open Siege to Lineage 2 Revolution" said Netmarble's Chief Glober Officer, Seungwon Lee. "It's been a month since we opened the pre-season and we received some great feedbacks from our players. We see increasingly more players participating in the two sieges and we hope our players continue to enjoy the massive-scale battles."
Next Article
Battlestar Galactica Online and publisher Bigpoint are celebrating the game's first year anniversary.
by MissyS
Patch 4.15 for Final Fantasy XIV introduces some new content, such as the ability to produce music as the Bard, as well as 'Rival Wings...
by Ragachak