Lineage 2: Revolution Reaches 5 Million Users And Introduces New Year In-Game Events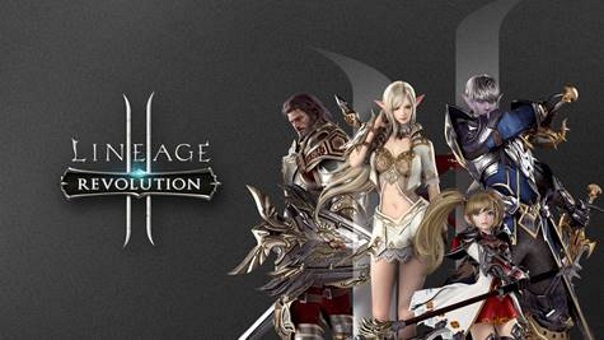 Netmarble is proud to announce that Lineage 2: Revolution has officially reached five million registered users. The 50 v. 50 Fortress Siege and 30 v. 30 Open Sieges have both been received well, and now a new event has begun, the "Combine Equipment Event" which runs until January 18th. The event rewards all players who acquire at least a Grade-S equipment by combining with one Grade-R Varnish Selection Box. There will also be Aymel's School – Growth Mentor Event, which will run until January 17th. This gives players automatic leveling when they clear five quests. Players will also receive two clearances per day and the quests difficulties will increase for better rewards. Rewards for completed quests include Adena, Enhance Scroll Bundle and Blessed Scroll Bundle depending on the number of quests completed.
In addition to this, Lineage 2 is celebrating the new year with the "New Year Celebration Everyday Log-in event". Players will receive letters ("2," "0," "1" or "8") and various items (Blessed Scroll Selection Box, Auto-clear Bundle X3, Grade-A Quest Scroll Box, Grade-A Weapon Varnish, Grade-A Armor Varnish, Grade-B Accessory Varnish, 30,000 Adenas, and Enhance Scroll Selection Box) depending on the date of log-in. On January 18, a new event will begin where players can exchange their collected letters for in-game items (5,000 Adena box, 500 Soulshots, 1 Recovery Consumable Box, 1 Herb Random Box, 2 Grade-S Question Scroll Box, and 1 Grade-SR Equipment Random Box).
"We wanted to celebrate and give thanks to the 5 million registered players with great in-game events," said Netmarble's Chief Global Officer Seungwon Lee. "We hope our players will continue to enjoy and grow in Lineage 2: Revolution. Here's to a great 2018!"
During a meeting with Lightmare Studios' Infinity Wars creator, Elphie today, we discovered the teased upcoming Star Trek faction additio...
by DizzyPW
Ingress is a very ambitious game and it's one of the rare occasions where I can say that ambition has been realized. It's basically ...
by DizzyPW
Today, Google's Niantic Labs introduced the Recruiter Medal to Ingress, a new way to reward Ingress Agents for successfully recruiting new A...
by MissyS