Lineage 2: Revolution Launches Battle Royale Update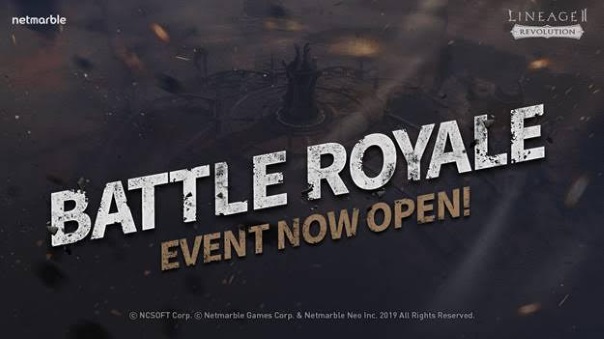 Netmarble has launched their take on the popular game mode in Lineage 2: Revolution, with the Battle Royale update. 25 players can do battle, choosing one of four Battle Royale exclusive characters. These all start with the same equipment, level, and stats, and as the game mode goes on, various penalty zones appear randomly. These give debuffs to any player caught in them. Players can acquire exclusive skills through defeating NPCs as well as gain Battle Royale-specific buffs, in order to be the last one standing. The reward is an exclusive currency that can be exchanged for items and other rewards. Lineage 2: Revolution's Battle Royale update also brings new Sailor Costumes, a Water Gun Weapon Costume, and several events, which are listed below.
In-Game Events – Netmarble is celebrating today's new Battle Royale update with special events, such as:
o   Bingo events, where players earn points to complete an in-game bingo board by completing missions, for special rewards;
o   Attendance events, where Heroes receive prizes by logging in every day for up to fourteen consecutive days;
o   The Megakurin Web Events, where players collect stamina to evolve their Kukurin mount to receive various rewards for each evolving step.
Next Article
Turbine has released new details about the areas coming to The Lord of the Rings Online.
by MissyS
ELOA: Elite Lord of Alliance released part 2 of its first expansion, "The Smash".
by MissyS
Reto-Moto has released a new update for Heroes & Generals with a rewritten and optimized server-side hit-detection system, as well as the ...
by Mikedot