Lineage 2: Revolution Celebrates the Season of Love with Exclusive Valentine's Day Quests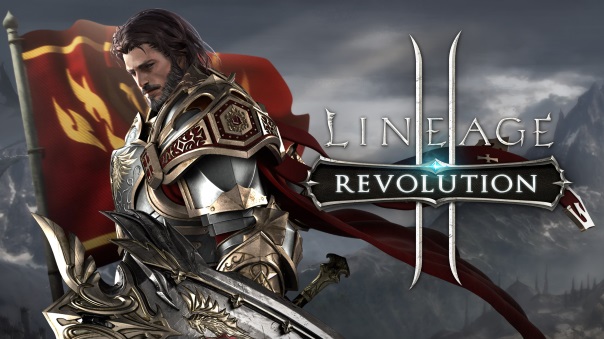 It's almost that special time of the year! Lineage 2: Revolution is asking players to be their Valentine! Various in-game events to celebrate, from now until February 28th. Two love-themed events will take place, offering exclusive rewards in them. The Guard Captain's Love Event allows players to collect candies upon completing quests, with every 100 candies earned, players get the opportunity make a move on the 'Raw Chocolate of Love' map to earn special items. Upon completing the 'Raw Chocolate of Love' map, players will be rewarded with additional special items such as the Strengthening Material Box, Grade R Weapon/Armor/Accessory Varnish and Grade R Attribute Stone. The Valentine's Day Happy Loyalty Event will also allow players to exchange 300 'loyalty points', which can be acquired by purchasing in-game items, for 1 Grade R Attribute Stone, used to enhance equipment attributes (Only one can be exchanged per week).
Beginning today and ending on February 21, two additional in-game events will allow players to earn chocolates to exchange for exclusive gifts. In the Chocolate Collection Event, players can receive chocolates by defeating Named Monsters or Field Bosses and can exchange those chocolates for in-game items like Core Boxes, Valentine's Gift Boxes and Maphr's Protection. Players who log into the game daily during the 7-Day Login Event will receive additional Valentine Chocolate Boxes, which also grant chocolates that can be exchanged with special in-game items. When the event ends, chocolates can also be sold or used as buff items.
"Celebrate the season of love with these sweet and lovely in-game quests!" said Netmarble's Chief Global Officer, Seungwon Lee. "This year we're asking players to be our Valentine and hope they enjoy the gifts and chocolates we've planned throughout the month."
Next Article
This Roundup is only about SMITE because we have a lot to discuss! This has been a wild week of SMITE and it's only just started!
by Ragachak
Today gamigo delighted millions of Fiesta fans with the announcement that Crusader, a brand new class of elves, will be arriving this week in ...
by MissyS
Arc System Works Co., Ltd. is pleased to announce, Arcana Heart 3: Love Max!!!!!, is now available on Steam (PC)!!!!!
by MissyS