Lekool Adds Servers for Call of Gods and Thundercall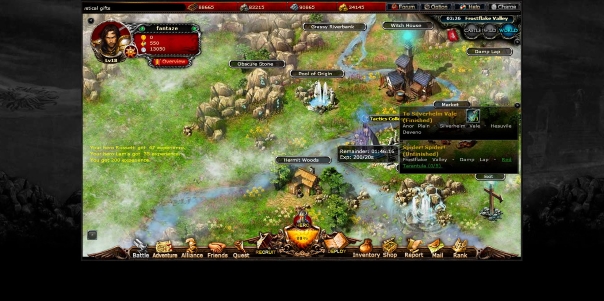 Lekoolgames, a leading publisher of browser based games, aims to constantly improve to offer a fun gaming experience for players of all ages. With that goal in mind, Lekool has announced the launch of two new servers for its popular games Call of Gods (16th server) and Thundercall (2nd server), launching on September 14 at 7pm Pacific.
---
Call of Gods is a browser based RTS/RPG game. In keeping with the traditional core style, players create a human, elf, or undead hero and venture out into a massive fantasy world where they can progress through elaborate quest arcs, fight their way with other players through challenging dungeons, amass armies, and ultimately build a powerful castle stronghold within your race's kingdom.
COG also features an in-depth and interactive game guide to help your journey in the game. The game features beautiful graphics, Arena System and Alliance system. Fight with players of different servers to prove your might and bring glory to your server in the Cross Server Championship.
Website : http://cog.lekoolgames.com
Launch Date : 14th September 2016 at 7:00 PM US Pacific time (UTC – 8)
---
ThunderCall is an online action ARPG game published by Lekoolgames. The game is based on a fantasy theme and gives you a taste of Western Mythology and vast fantasy worlds which every player can explore. Start your journey as a Warrior or a Mage in an intense battle against monsters and demon hordes, the game from the early stages of gameplay gives the players freedom to build their character as they see fit and join PvP, PvE, group NPC battles and much more
We invite and welcome all to join us on the launch of our new servers, lots of exciting events and activities await you at launch.
Website : http://thc.lekoolgames.com/
Launch Date : 14th September 2016 at 7:00 PM US Pacific time (UTC – 8)
Next Article