LEGO Universe going Free to Play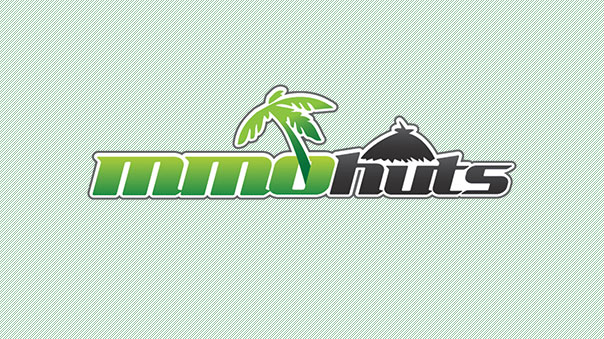 LEGO Universe has announced that it will join the free-to-play ranks this August, with a limited but infinite free-to-play area.
The game will no longer require the purchase of a copy; it will instead become available for free to download. Players can then play for free infinitely in a free-to-play zone – which includes two adventure zones and one player property area. Those who want to go further will need to purchase a $10 monthly subscription. LEGO Universe does not plan yet to add microtransactions like an item mall.
Source:
The LEGO Group Launching Free-to-Play Version of LEGO® Universe

LEGO® MMOG Continues Expanding with Fresh Content, New Players Gain Unlimited Access to Free-to-Play Zones this August

June 21, 2011
The LEGO Group today announced plans for an upcoming free-to-play offering in LEGO® Universe, the MMOG (massively-multiplayer online game) based on the iconic brick-building play experience. Beginning this August, the free-to-play option will welcome players to try LEGO Universe for free, as long as they like, before deciding whether or not to become paid members. Also, players will no longer need to invest in the game DVD to play LEGO Universe. The game will be available via free digital download only.

"The LEGO Group remains committed to success in the digital space and to LEGO Universe," said Jesper Vilstrup, Vice President, the LEGO Group. "We see LEGO Universe as a key element for our digital play division, and are adjusting the business model to make the game more accessible to players, without the immediate obligation to purchase or subscribe."

LEGO Universe will continue to generate revenue through paid memberships, and there are no plans for micro-transactions at this time. Players can try out the free-to-play zone for an unlimited period of time, and can pay $10 (USD) per month to become a LEGO Universe member and receive full game access. Those who sign up for extended memberships will continue to receive discount pricing.

The LEGO Universe free-to-play experience will offer a limited selection of game content, including two adventure zones and one player property area for building their own virtual LEGO models. Paying members will have access to all areas in the full game, along with membership benefits such as competitions and community events. In addition to the 15+ robust adventure zones and instances as well as 5+ property worlds currently in-game, access to new expansions, like major Ninjago content coming later this year, will require players to register for full membership.

Aside from simplified registration and game access for consumers, digital distribution will also enable LEGO Universe to expand more efficiently. The MMOG has new updates, features, challenges and rewards – more than any box could handle – planned for Q4 2011 and beyond!

Following official launch in October 2010, thousands of players have entered the vibrant virtual world of LEGO Universe. The development team has released numerous content updates, new gameplay features and enhancements, and the community has been bustling with events, contests, and incredible user-generated content from creative players across the globe. Now is the time for players to gear up for the free-to-play launch coming in August, and see just how far they can stretch their imaginations in LEGO Universe at www.LEGOuniverse.com.
Next Article
En Masse Entertainment has released a new content update for TERA: Happily Evil After.
by MissyS
The development team, Keen, has been working on Portal Knights for a few years now and it really shows.
by Zelus
This year's Dota 2 The International tournament has begun its main event, running from August 3 through August 8 in Seattle.
by MissyS