LEGO Minifigures Online: Space World Now Available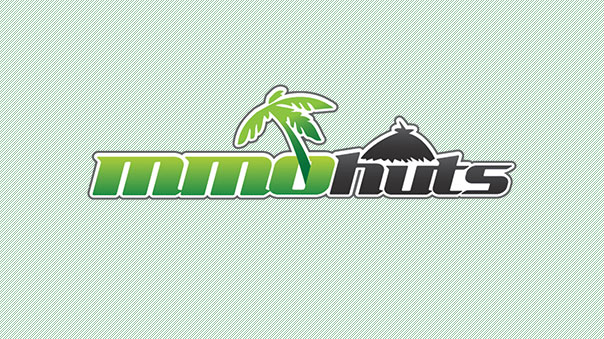 Calling all Galaxy Patrols! The aliens are invading! Get ready for an intergalactic adventure in Space World, one of many colorful worlds in Funcom's LEGO Minifigures Online, an exciting online game based on the hugely popular Minifigures brand of collectible toys.
Funcom is thrilled to share with you a brand new video showcasing Space World, giving a unique look into what players can expect if they decide to launch themselves into the stars and join up with the Railhead Rangers to take down those pesky aliens and their omnipresent queen.
"The space theme was always my favorite when I was a kid," says Executive Producer Lawrence Poe. "I loved that monorail, so obviously, that was one of the first things I wanted the designers to put into the game! That is really one of the great rewards for everyone working on this game; being able to see your childhood favorites materialize on the screen and experience them in-game."
Guess what? Space World is yours to explore right now! LEGO Minifigures Online is free to play and is currently available on Windows PC in English, German, French and Spanish. Funcom is also working on a version for Mac as well as iOS and Android tablet versions, and the game will be fully cross-platform allowing kids to share the fun with their friends regardless of which platform they play on. Funcom recently announced that the company has signed a marketing and co-development agreement with Intel to optimize and develop new features for devices using Intel chipsets.
LEGO Minifigures Online is a game for kids of all ages. Fun and easy to play for the younger ones, while still offering a deeper gameplay experience for the older ones with dungeons, boss battles, progression trees, and synergies between minifigures and their abilities.
For more info, visit www.playminifigures.com
Next Article
Valkyrie Anatomia is beginning a new collaboration on October 10th this week, starring Bravely Default: Fairy's Effect.
by Ragachak
Aeria Games, a leading global publisher of free-to-play online games, is excited to announce that it will be sending two teams to the 2014 A.V...
by Mikedot
Competitors from eight countries are set to represent themselves in Conquer Online's first PvP Tournament.
by MissyS