Legends of Aria Lowers its Price and Adds An Optional Subscription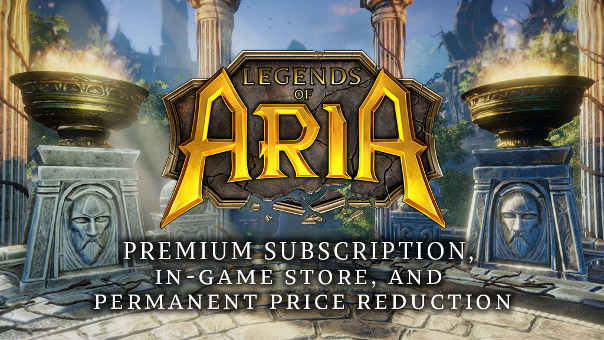 Legends of Aria from Citadel Studios reduced its price permanently for the MMO to 19.99 permanently. On top of that, they also added an optional premium subscription for players to support the game, if they wish. It will come with a variety of perks, and the subscriptions come in 1, 6, and 12-month time durations. There are core perks, such as a Second House Plot, Extra Character Slot, Free Taxes, and 100 Gems a week.
There are further rewards based on the player's subscription age. The in-game store also has new items to purchase that will in no way alter gameplay. They can be purchased using the "gem" premium currency. This store has cosmetic dyes, name changes, appearance changes and more.
Next Article
Trion introduces Steppes of Infinity, a new PvP map for RIFT's Conquest mode.
by MissyS
NGames is happy to announce that Abyss-Dark Arisen will be arriving soon for players to enjoy.
by MissyS