Legends of Aria Begins Closed Beta and Founder Pack Sale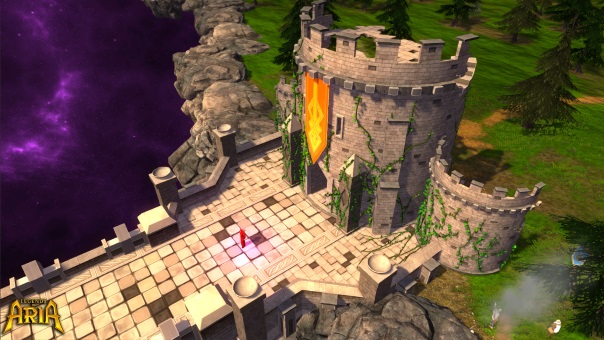 Citadel Studios announced today that the first Closed Beta test for their upcoming MMORPG, Legends of Aria is here. The final steps towards release in April, this beta has no NDA, and anyone who participated in the alpha tests will still have their progress intact. Though there will be a wipe before Steam/Final Beta. To celebrate this, Founder's Packs are now available for purchase, which grant immediate access to this and all future tests. Prices range from 29.99 and up, and each comes with beta access, a week's head start on Steam, a title, cloak and more. It's also worth noting that Legends of Aria will be a Buy-to-Play MMORPG.  Major Highlights include: a brand new world area in the Eastern Frontier, two new major cities, a brand new world dungeon, and the revamped Catacombs dungeon as well. The Karma & Conflict system has been overhauled to ensure that players are rewarded and punished for good or bad behavior. There have been a huge amount of changes, such as the User Interface has been overhauled, collision/movement, and a large number of balance changes. These include:
Balance patches across combat and magic skills.
Mounted Combat: The hit and run tactics of Final Alpha have been severely limited with changes to using and accessing mounts.
Guard Zones: The guard zones have been adjusted to encourage players to venture outside the safety of guards while still providing a very large safe space for those who want to play without the worry of being PKed.
Teleport Tower Changes: Teleport towers have been moved closer to the cities and the gatekeepers now protect players from attackers.
Fast Travel: You can purchase teleportation runes from the gatekeepers which allow mages to teleport and open portals to the towers from anywhere in the world.
And of course, 100's of bug fixes for issues that were reported during Final Alpha!
Next Article
Bandai Namco has recently released their newest "fighting game" title called Rise of Incarnates onto Steam's Early Access program. This ...
by Mikedot
37Games has just released a new trailer video for Siegelord focusing on the real-time Faction War which turns out to be the most significant a
by DizzyPW
GameFuse, a leading publisher of free-to-play online games, is pleased to announce that Renaissance Heroes is now available for download on St...
by MissyS