Legendary Champions open beta begins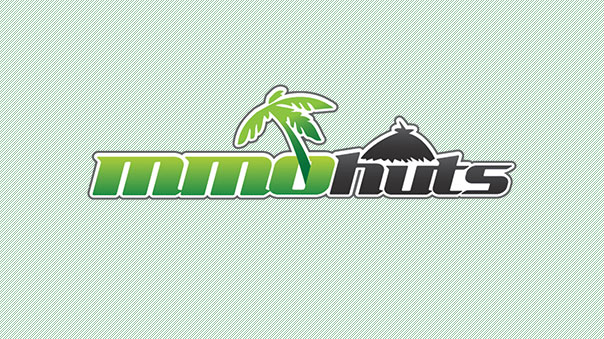 Legendary Champions, Aeria Games's new DotA-like MMORPG cross, has announced that it will begin open beta today, Wednesday, September 22nd.
Although a time isn't known exactly yet, players are encouraged to download or update the client ahead of time. While there was a wipe at the end of closed beta, there will not be a wipe at the end of open beta, so now's the perfect time to get started and get ahead.
Aeria Games also publishes Shaiya, Megaten Online, Last Chaos, and the upcoming Dynasty Warriors Online and Kitsu Saga.
Legendary Champions Gameplay Screenshot
Source:
Open Beta Start Date 9/22/2010 PDT

Updated! 9/21 Servers are NOT UP Announcement end: Sep 28, 2010 1:59 am

Hello Everyone.

The Open Beta date for Legendary Champions will be Wednesday 9/22.

Launch Time: 9/22 Unknown (it will not be midnight)

Right now the Servers Are NOT UP

Patching Client Early for Version 1.2.145

If you played during Closed Beta you should be able to get the client patch early. This will ensure that when the servers are opened, you will be able to get right into the game.

To patch early, some players may need to run
Disk Cleanup

This will clear your caches and allow you to patch the game.

You can also attempt to

Clear Your Internet Explorer Cache Version 6

Clear Internet Explorer Cache Version 8

FAQ

Q: Will my character be wiped after Open Beta?

A: No, characters will not be wiped after open beta.

Q: Will there be a rollback of any kind during Open Beta?

A: No, there will not be a rollback. All characters will start at level 1.


Look to this post for more information coming soon!!!!

Version 1.2.145 Major Changes

Blacklist Removed from Community Menu to cut back on Cyber stalking and general griefing
Beginning Game Revamped to have less quests necessary to progress to level 6 and beyond
All classes now start with a full set of equipment
All classes now start with beginning skills on their hot bars
Changes to anti-hacking systems. (Not Perfect but we will continue to work on this)

Bug Fixes

Auction house can no longer be accessed while the bank is open
A characters Guild skills should be lost when leaving a guild
BigWorld client Exception #0xE06D7363 error should be fixed
"One Against Three" quest enemies should now show up in their proper place
Phase Cleave Infinite sound loop bug is fixed
The correct guild leader should now be shown on the ranking page
Mail "No Texture" icon has been fixed
Some localization fixed (this is a work in progress)'
Next Article
Snail Games has released a new developer diary zeroing in on the artistic styles and clashing worlds that define their upcoming Steampunk Fant...
by MissyS
Asymmetrical mobile game Identity V is kicking off their global festival today, Call of the Abyss II.
by Ragachak