Legend of Edda Closed Beta Begins Sept 30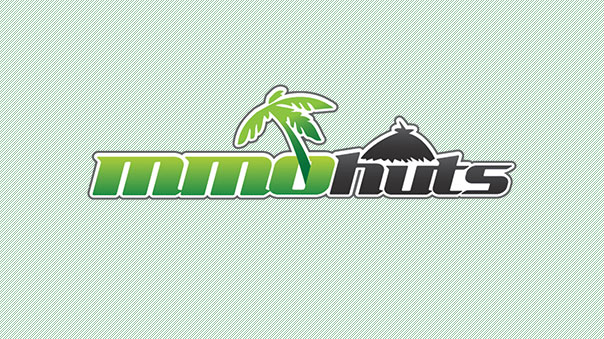 GamesCampus recently announced that the closed beta for their upcoming fantasy MMORPG Legend of Edda begins on September 30, 2010. The closed beta is then scheduled to end on October 11, 2010 with open beta hopefully following afterward.
Legend of Edda Gameplay Screenshot
Legend of Edda is an anime inspired 3D fantasy MMORPG based on Greek mythology where a conflict has broken out between the Gods of the Olympus and the Titans. The game takes players through a unique and dynamic storyline divided into five chapters. Players will need to declare their allegiance to either the Gods of Olympus or the Titans during character creation. Like Aika Online and King of Kings 3, Legend of Edda will have large scale realm vs realm (RvR) battles. For a game with cute anime inspired graphics, Legend of Edda has some serious PvP. The game's slogan "Cute and Hardcore" makes sense.
Source:
Leading online game publisher, GamesCampus.com ( www.GamesCampus.com), revealed today the closed beta testing dates for its upcoming free-to-play, massively multiplayer online role playing game (MMORPG), Legend of Edda. The game will enter into closed beta testing on September 30, 2010 and continue through October 11, 2010. Players can visit the game's official website at http://LegendofEdda.gamescampus.com to register to get into the closed beta. Based on the Greek mythological conflict between the Gods of the Olympus and the Titans, Legend of Edda takes players on a journey through a dynamic storyline divided into five unique chapters based on the conflict of two opposing factions. Players will pledge their allegiance to Olympus or Titan from the beginning — prior to character creation — which will play a large role in upcoming PVP and RVR battles."Our thriving forum community is already wrestling for a chance to get their hands on this unique and exciting game," said Uyen Uyen Ton Nu, head of marketing for GamesCampus. "With an enchanting world of myth and lore to explore, hardcore PVP, endless customization, an art style all its own and much more, it is truly a game that should be on every MMORPG players' wish list."

Fast-paced PVP battles are the cornerstone of the game and will include intense personal battles, guild battles and player-killing (PK) where opposing factions can attack each other at any time. Additionally, Secret Treasure Wars take place in an RvR environment with the two factions where the winning team is rewarded with powerful skills by their gods. There are also numerous Demi-God quests that encompass obtaining Demi-God points, which later can be redeemed for powerful skills.

Legend of Edda will also offer a deep class system including six options: Warrior, Swordsman, Assassin, Archer, Cleric and Wizard.  Players will be able to choose their character's first class during initial character creation and upgrade to subclasses by completing promotion quests and eventually upgrading to different classes while obtaining greater and more powerful skills. A unique portal system will make transporting among maps and areas seamless and keeps the gameplay flow intense. Players can also look forward to instanced dungeons, seemingly undefeatable monsters, a special pet system, and four varieties of quests!

KEY FEATURES OF LEGEND OF EDDA
. 4 Main Quests Types– including Standard, Main Story/Scenario, Class Specific and PVP and Faction
. An array of options for PVP– Including Personal duels, Guild battles, Free world player killing, Sacred Treasure Battle, 1v1 or Party vs. Party battles
. 6 base classes–Each with up to 7 possible upgrades
. Sacred Treasure Battle– Death-match PVP between 2 factions. Bonuses for winning faction, from items to buffs.
. Instanced Dungeons-Players can allow for personalized runs for their party with numerous difficulty settings, puzzles, traps for items and exp rewards
. Comprehensive Pet System-Pets offer assistive skills.
. Teleportation System–Easy world roaming to maintain a steady flow of gameplay
. Unique Monsters – Five ranks of monsters each with unique abilities and drops
. 5 grades of weapons-Each grade offers large amounts of customization through strengthening and enchanting
. God power skill system–skills of the gods as rewards from Faction vs. Faction battles (stronger than character skills)
. Hero Classes-Players have the ability to change their character into a hero. Upgraded appearance, weapons, skills, and abilities

Players interested in learning more about this MMO Developed by EYA Soft can go to the game's official site to follow the latest updates and sign up for a closed beta key. http://LegendofEdda.gamescampus.com
Next Article
On February 4th, 2014, BigPoint Games released the next stage of their browser-based sci-fi MMO with DarkOrbit Reloaded.
by Mikedot
Ship of Heroes has a Character Creator Beta coming up, and the Ship of Heroes team offered up some information on what players can expect.
by Ragachak
Halloween is coming soon to Guild Wars 2, so get those roleplay costumes dyed up and ready to go.
by MissyS