Legacy of Discord News – Featured on Google Play Once Again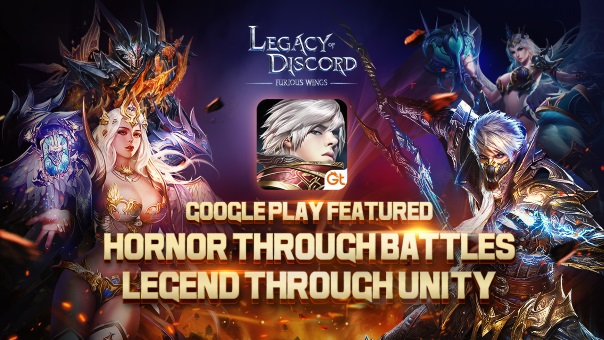 Legacy of Discord – Furious Wings, the action MMORPG from GTarcade, has been featured a second time on Google Play.
LoD recently launched a multi-language version, making it accessible for gamers in 8 international languages. The game's success has been marked by millions of downloads per month on mobile devices. The game had also been highlighted at Apple's WWDC 2016, ranked in top mobile games categories in over 20 countries and regions, and received MMOsite's Best Action Game of 2016 award.
Legacy of Discord fans have many new features to look forward to in 2017, including new guild features, cross-server PvP gameplay, more customization options, and even more languages supported in the coming months.
Find out more about Legacy of Discord, and begin your own fantasy journey for free on iOS and Android.
Bungie reveals a new video showcasing Destiny's gameplay in The Devil's Lair.
by MissyS
Riot Games has announced that it will launch its own professional gaming league, League of Legends Championship Series, in 2013.
by MissyS
ArenaNet announces that the next chapter in the Guild Wars 2 Living World Season 3 story, The Head of the Snake, will arrive on February 7.
by MissyS