League of Legends Updates Champion Mastery Beta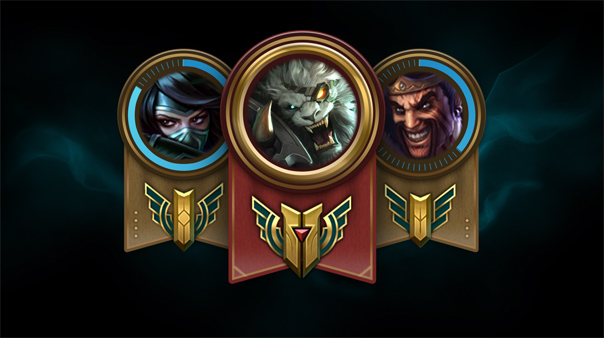 After years of design discussion and months of public beta testing, Riot Games has finally slapped their signature "soon(tm)" branding on a League of Legends mastery system focused on raising your level with each individual champion.
While details are sparse, Riot confirms the recent additions of end-of-match animations for rank leveling, special titles based on a champion's role in a team, indicators letting you know which queues will add mastery points towards your total, and an account wide tracking system for showcase your total champion mastery across the entire League of Legends roster.
Systems like this have received much praise when implemented in MOBA rivals SMITE and Heroes of the Storm, and we hope to see League of Legends gaining this key feature in the near future.
Next Article
Battle for the Throne takes fairly common strategy MMO elements and contorts them into new forms.
by MissyS
After an extended development and beta phase, GetAmped 2 is finally live! Its a 3D fighting MMO that's a sequel to GetAmped, also known a...
by Guest