League of Legends Surpasses 1 Million Players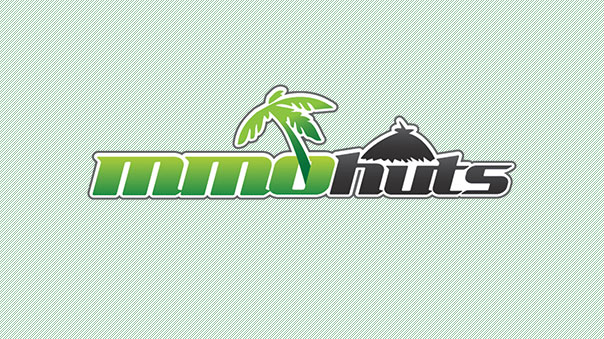 League of Legends, Riot Game's DotA inspired MMO, just surpassed 1 million downloads. The game's developer also announced that they have received numerous awards for their game, including best PC game of the year from numerous gaming outlets. League of Legends is actually one of the first, if not the first, next gen DotA game. There are currently numerous other competitors in the 'DotA' type game market including S2 Game's Heroes and Newerth and Alaplaya's upcoming Heroes of Avalon.
The Original Press Release:
LOS ANGELES — February 4, 2010— Riot Games, a leading independent developer and publisher of premium online video games, announced that after only three months of availability, their debut title, League of LegendsTM, has been downloaded by more than 1 million gamers in North America and Europe. In addition, the free-to-play online multiplayer game has won several awards from the video games press and community, securing honors from top games enthusiast outlets such as PC Gamer, IGN.com and GameSpy.com.

"The passion of our more than 1 million-member League of Legends community and their positive support has driven the recognition from media and the video game industry,"said Brandon Beck, co-founder and CEO of Riot Games."This recognition and Riot Games' ability to deliver high quality online free-to-play games serves as tremendous momentum as we expand the game globally in 2010."

Riot Games also announced that, in just three months since launch, the more than 1 million League of Legends players have logged more than 18 million hours in the game. In addition, more than 150,000 gamers in North America and Europe compete in the League of Legends each day.

Riot Games' League of Legends' unique gameplay experience and the dedicated user base have led to several awards from the video games community. Readers of IGN.com elected League of Legends the "Best Strategy Game" and "Best Multiplayer Game" and gamers on GameSpy.com voted League of Legends "PC Game of the Year." The popular online PC game has also won several other awards from top video game outlets: PC Gamer named it "DotA-Style Game of the Year," NeoGAF.com awarded it "MMO Game of the Year," GameTrailers.com nominated it for "Strategy Game of the Year" and called it "Best Strategy Game" of E3 2009, GamersNexus.net awarded it "RTS Game of the Year" and MMOSite.com has nominated League of Legends for "Best Gameplay" and "Best MMORTS" in their Reader's Choice Awards 2009, among others.

League of Legends is also currently nominated for "Best Debut" by the Game Developers Choice Awards 2010. Winners will be announced at the 2010 Game Developers Conference in San Francisco on March 11.

"We are pleased that our debut title is growing so quickly and receiving this type of praise from the video games community,"added Marc Merrill, co-founder and president of Riot Games."These awards, nominations, positive reviews and our large, vocal community show that League of Legends is one of the best online gaming experiences available and we are appreciative of the recognition."

League of Legends, Riot Games' debut title, launched on Oct. 27, 2009 in North America and Europe. It is a session-based, multiplayer online game where rival teams compete for victory. Built by a veteran development team and the original creators of Defense of the Ancients, one of the world's most popular player-made mods, League of Legends combines elements of the role-playing and strategy genres with addictive competitive action.
Next Article
Paradox Interactive, a publisher of games and a singer/songwriter of ice and fire, today published a completely fair-use trailer for Magicka 2...
by Mikedot
Bluehole has announced that its first pre-alpha test for PLAYERUNKNOWN'S BATTLEGROUNDS has been successfully completed.
by MissyS
Innogames announces Valentine's Day events and rewards for The West.
by MissyS