League of Legends releases new game mode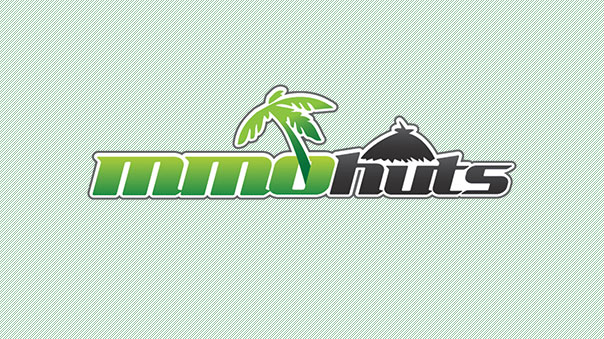 League of Legends has launched their new Co-op vs. AI mode, announced initially in January.
Players can enter the Field of Justice to face a new set of Champions (including Ashe, Miss Fortune, and Cho'Gath) that have had their AI rebuilt. The mode also features two levels of difficulty. Players will continue to earn XP and IP in this mode, while getting to practice team strategies against a computer-controlled team.
League of Legends is published by Riot Games.
League of Legends Gameplay Screenshot
Source:
RIOT GAMES UNLEASHES SMARTER BOTS FOR SUMMONERS TO BATTLE IN LEAGUE OF LEGENDS WITH NEW 'CO-OP VS. AI' GAME MODE

New game mode available now and for free

LOS ANGELES – March 11th, 2011 – Riot Games today announced the launch of the much-anticipated 'Co-op vs. AI' game mode for its acclaimed multiplayer online battle arena title, League of Legends. Announced in January, 'Co-op vs. AI' includes a brand new lineup of more intelligent bots for summoners to face on the Field of Justice.

The new bots feature completely rebuilt artificial intelligence that will prove a challenge to more experienced summoners. The new assortment of smarter Champions – including Renekton, Ashe, Miss Fortune, Soraka, Cho'Gath and many more – can now be challenged by a team of players looking to hone their skills or practice with new Champions. Available now with two levels of difficulty, the new AI will surprise summoners with coordinated teamwork and advanced tactics.

"The original League of Legends bots provided a basic level of challenge for brand new players who were just learning the ropes – but the newly overhauled AI opponents open up a whole new level of competition for players looking to hone their skills," said Travis George, gameplay producer at Riot Games. "The new Co-op vs. AI mode gives players the opportunity to battle against opponents who will put up a fight, so they can improve their team strategies and practice with new Champions – all while earning XP and IP."

League of Legends, Riot Games' debut title, celebrated its first anniversary on Oct. 27, 2010. Since its launch in North America and Europe, millions of players have downloaded the game to engage in session-based, multiplayer battles against rival teams. Built by a veteran development team, including original creators of the popular, player-made mod Defense of the Ancients, League of Legends combines elements of both strategy and competitive action genres.
Next Article
SEGA Europe have today announced the acquisition of the award-winning French game development outfit, Amplitude Studios.
by MissyS
En Masse Entertainment released the latest update for their brawler, Kritika Online which brings quite a few changes to the title.
by Ragachak
This one's going to be brief, and this time I mean it. Maintenance is still happening for Final Fantasy XIV, but these fights are crazy.
by Ragachak