League of Angels (ValcoJoy): New Systems and Upgrades Available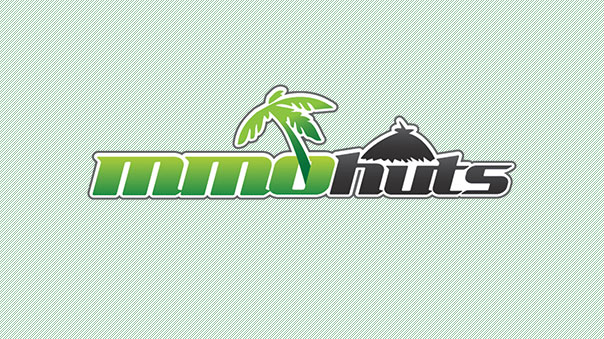 League of Angels (ValcoJoy) has just announced a Major Upgrade, including New Angel, New Heroes, New Mount, New Abyss and New System.
New Angel: RAPHAEL
Raphael is an angel commonly known as the "Healing God". He treats not only the human body, but also the people's faith. Aside from having always been happy, athletic and loving, Raphael also guards the tree of life, protecting it from those who wish to abuse its wisdom. His Flame Sword and endless powers make him the true incarnation of strength.
New Hero: LIGHT ENVOY
For the people of Midgard, Asgard is a place so holy and far out of reach that praying seems pointless: the Gods will never show their blessings. The truth is that the Gods are more than willing to respond to the people's prayers. Cause Light Envoy, who spends most of her time flying above Midgard, collects prayers from people and conveys them to the Gods. Now to save the world, Light Envoy has been sent to Midgard to represent the Gods and protect the people with her elegant beauty.
New Hero: MOON PRIEST
The Moon Priest is the noblest priest of the Elf. She lives in the depths of the forest, guarding the temple of Luna, bringing moonlight to the world and leading people towards the light. Because of her responsibilities, she has been fighting on the front line against the Nibelungen for thousands of years. She will never stop helping people escape the darkness.
New Mount: CELESTIAL HUNTER
The Celestial Hunter is the master of the powerful Icefield, which can awe other creatures. Celestial Hunter can be evolved from Floe Hunter, so only heroes who have already tamed a Floe Hunter can make a Celestial Hunter fight for them. Undoubtedly it will be a frightening presence in your team and help you defeat no matter what kind of evils.
COLLECTING STARS TO GET REWARDS
You will gain a certain amount of stars after you complete a floor for the first time. You will receive buff and rewards according to the amount of stars you've earned.
WIN ABYSS COINS TO BUY HOLY GEAR
You can win Abyss Coins in Abyss and buy items you want in the Abyss shop. There is Holy Gear, which is even better than Legendary Equipment.
ASKING FOR A FRIEND'S HELP
You can ask your friend to do you a favor when you explore Abyss. With each attempt you will have 3 chances to ask a friend for help. Come on and fight with your friends!
PLAY LEAGUE OF ANGELS, SIDED BY ADORABLE FAIRIES
In Fairy System, players could summon different kinds of fairies, which would keep company with players and bless the team with a bonus buff. With their hilarious dialogue and cute appearance, they are going to be your new partners.
For more info, visit http://loa.valcogames.com/
In a news post on the Breach Website last night, QC Games announced that it was their last day in operation.
by Ragachak
KartRider: Drift, the free-to-play kart racing game, is gearing up for its second Closed Beta test.
by MissyS