League of Legends: Grand Finals – Worlds 2017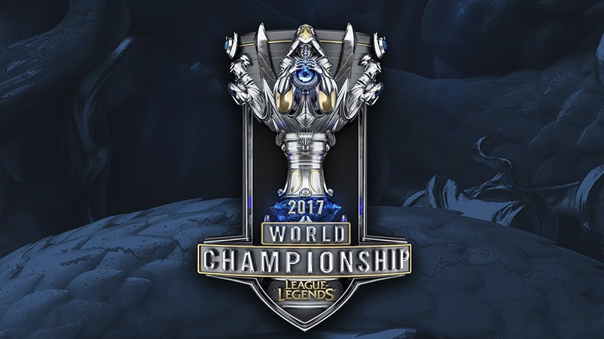 The final week of Worlds 2017 is here at last. Sure, it's yet another Korean vs. Korean final, but don't let that distract you from the fact that these are definitively the two best teams in the world by virtue of making this far.
Headlining the dynamic event, it's the rustic kings of LoL, SK Telecom, going up against the 1 time World Champion, Samsung Galaxy. One is hungry for a rematch win, the other, just wants to go home. Let's dive right into this incredible(?) series.
Legends Always Die
But just before that, there's the usual pre-game shenanigans to touch on. In short, it's all hot garbage. Legitimately and easily the absolute worst Worlds opening ceremony ever. Boring choreography ran in the background of terrible 'live' music and bare minimum production quality. There was a cool moment with the cgi dragon, but otherwise it was outright painful to sit through.
SK Telecom vs. Samsung Galaxy (WIN)
Similarly, the matches themselves were pitifully awful. Seemingly, Samsung Galaxy played the series like any other week in the LCK, while SKT sat on their thumbs looking stupid – save for Faker whom gave it is all at every possible moment.
To give you an idea of the mental image representation of the first match, think watching someone casually walk up to someone else, slowly place their hand on the other's throat, and methodically tighten the grip without hardly any resistance whatsoever.
The second game started out fairly interesting with Faker pulling out Ryze, and Huni trying his hand at a counterpicked Yasuo, but they just didn't do anything with it at all. Worse still, their teamfighting was outright atrocious. Brother Bang in particular certainly didn't do SKT any favors.
And as their last hurrah, SKT brought in sub-jungler Blank. He did exceptionally well in the early game and started to turn those memes into actual dreams. At that point, I thought this was SK Telecom's chance to reverse sweep. However, I was wrong. So. Very. Wrong. Despite their rather obscene advantage, they couldn't even put a dent in Samsung Galaxy's armor.
Even more sad than the 3-0 slaughter was how it ended. It was Faker himself that died catalyzing Samsung's Championship win. The very guy who had hard carried his team to the final boss was the final nail in the SKT dynasty coffin.
To be clear, SSG wasn't given a free win. They played at the highest level they possibly could in the face of their greatest potential opponent. Ambition was noteworthily brilliant. Both he, and the rest of his team, without a doubt deserved this big win.
At Least We Get a Different Skin Theme
I'm so glad I didn't stay up for this seeing as how astonishingly terrible it was. Everything about the whole day was disappointing. It's too bad, up to this point Worlds 2017 was shaking up to be the best tournament in its history, but this last little bit soured the entire bunch. Don't even bother watching the vods, there's nothing to see here.
Next Article
Today, Ubisoft® announced that The Mighty Quest for Epic Loot, the humorous hack-n'-slash-meets-tower-defence PC title from Ubisoft Montrea...
by MissyS
Today, Nether Productions announces that these tribes can now compete for control of the city by capturing strategic buildings to reap resourc...
by Mikedot
Today, the Atlas Reactor team has made two big announcements regarding the game's free to play mode, and changes to player progression.
by MissyS