League Friends Mobile App Launches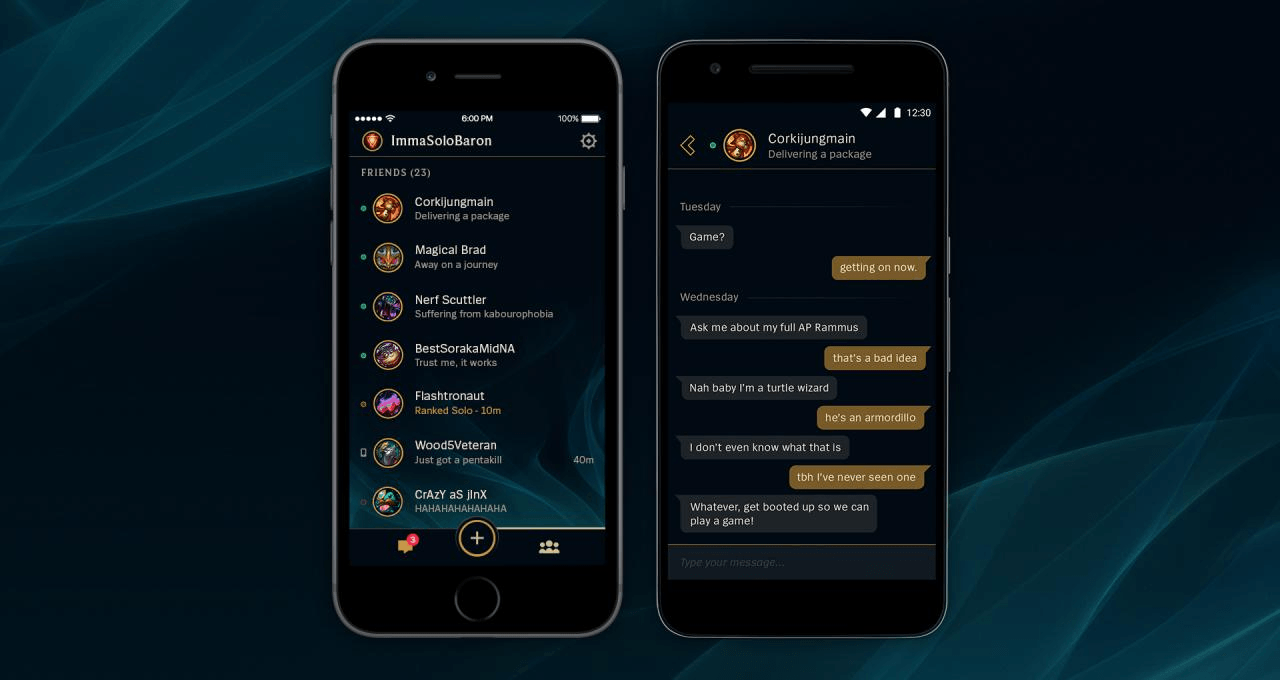 Riot Games has launched its League Friends mobile app today in North America and Oceania. More regions will see the app in the coming weeks.
The free app touts the following features:
Portability: "With the League Friends app, you don't have to be tethered to a 150-pound, hydrogen-cooled gaming rig just to talk shop with your ranked squad. We polymorphed your buddies, and now they fit in your pants."
Notifications: "Push notifications let your homies reach you when they're jonesing for a game. You can turn notifications off to ignore folks, like that one friend who won't stop playing Singed even though they feed hard as him."
2016 Season Social Features: "The app lets you see your friends list, add new pals, and chat one-on-one at launch, but expect it to add features over time, evolving as League of Legends does."
You can download the League Friends app at the links below.
Download the League Friends app on Android
Download the League Friends app on iOS
Next Article
In the '90s, and for most of the early 2000s, video game makers made video games, and video game players played them.
by NWOrpheus
Kill3rCombo has released a new update for Elsword, introducing new areas for high level players.
by MissyS
I spent way too long thinking I needed to crawl through a dungeon to proceed. However, I was not prepared for that.
by Ragachak