League of Angels – Paradise Land Update Brings Cross-Server GvG and More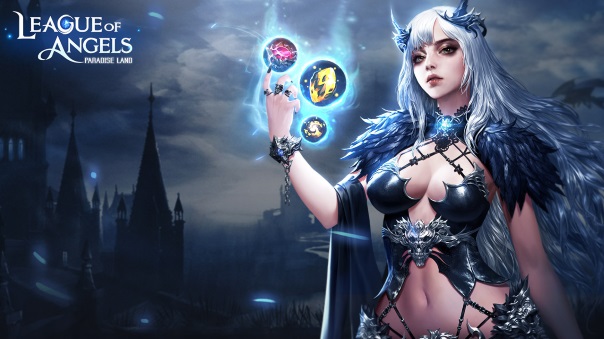 League of Angels' turn-based mobile RPG, Paradise Land has released its first major update for 2018 today. It's a heavy update bringing a new GvG 'Dominion' mode, a Bind system, new heroes, and much more. For Dominion, players must be level 60, and the seasons last from Tuesday till Sunday. Once a season ends, members of participating guilds receive rewards. A new Legendary White Fang Companion can be obtained from the Dominion season rank rewards and the Dominion Shop. A new top-grade hero is also here, Shadow Reaper. A valuable support heroine, she deals damage on all enemies and can curse her targets also. Her special skill brandishes the Scythe of Darkness, launching a high-speed surprise attack to inflict damage on a single enemy as well as reduce healing effects done to them. Lord Lionheart is a new A-Grade hero and is a vertical DPS who inflicts damage on enemies in a vertical line. His ultimate skill uses the will of Sapphire and can summon the fated Spear of Judgment to damage all enemies as well as increase his team's attack.
The Bind system is a new one between heroes, players deploying specific heroes together or set them as friends to activate powerful EX-Rage Skills. The Blessing system has also been incorporated into this new Bind system. Each hero has 4 Hero Binds and 4 "Other" Binds. In addition, every hero has a new EX-Rage Skill. To enhance the players' gaming experience, some Heroes, Skills and rules have been adjusted in this update. Matching rules in the Arena have also been optimized to provide more balanced and fair battles and players now get 10 free attempts to try it out.
Next Article
Blastmaster Boom has been up to no good and is upgrading his arsenal in Hearthstone.
by Ragachak
I'll not bore waxing poetic about how much fun I've had so far. Instead, I'm going to try and get right down to the nitty gritt...
by Ragachak
Outward takes a different approach, and it's a question I often ask myself: What if you are not the hero of your own story?
by Ragachak