League of Angels III Continues to Celebrate Valentines and the Lunar Festival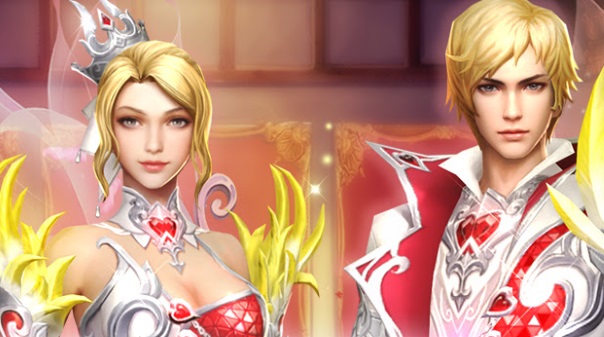 Though Valentines Day has come and gone, League of Angels III still has that feeling of love hanging in the air. The Valentine's and Lunar Festival holidays continue on for a limited time in League of Angels III. The Valentine's Holiday offers players the ability to collect teddy bears and chocolates in exchange for outfits like Amora's Gift, Lunar Blaze, Holiday Vestments and many more special items. The Lunar Festival Holiday Event coincides with this, where the Lunar Blaze outfit can also be obtained in various events, where tons of other items can be won. This includes exclusive tokens or strings of firecrackers.
A new Wheel of Fortune Event also sees a brand new mount enter the fray, a Mount Lunar Beast — Blackpyre. Spin to win and gain enhancements in battle and greatly increases the HP, ATK, and DEF of your heroes (improving your BR by over 50,000).  Also, following up on Theresa's arrival last month, League of Angels announced that it's Victoria's turn to be immortalized. She's the first Mythic Angel to appear in the game. With her two Divine Armas: Dawn Sword and Dusk Shield in hand, she feels sure she can lead the Angels to victory. The most powerful defensive hero so far, she has three key skills: Dawn's Light, Dusk Slash and Victory Dance.
Facebook gaming is about to get a little brutal with this recent title created by developer and publisher group "nWay".
by Mikedot
Looking for something to do this weekend? Check out the best free game deals and Twitch Prime Loot!
by MissyS