LaTale Hell's Door update live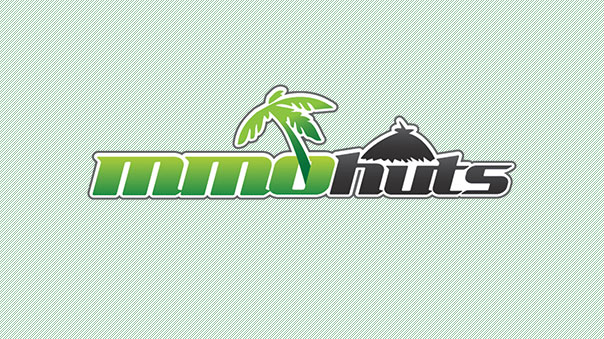 LaTale has "opened the gates of hell" with its latest patch, Hell's Door.
The patch adds several new Hell's Door Maps: Hangar, Farm, and D-LABO. A new Hell's Door quest chain has also been added to make use of these maps.
Also added in the update are Tier 5 skills, which can be found by slaying monsters above 120. Guilds can now raise their own gardens, with a chance to unlock boss monsters, and a new tutorial and mail system will help new and old players alike.
The Original Announcement:
Introduced with this patch will be:

Hells Door maps
Hells Door scenario quest chain
Tier 5 skills
Guild crop system
New post system
New tutorial

Hells Door maps

Hangar: Around level 140

HANGAR is only a warm up, reminding all players of Level 140+ that there is a final stage Urging all players to travel through HELL'S DOOR itself…
Farm: Around level 145

The FARM seems a healthy sanctuary but these fruits and vegetables mutated insanely. Be aware of vitamin enriched enemies that are not healthy at all for all players around Level 145.
D-LABO: Above Level 148

D-LABO, a laboratory so advanced it makes time and dimension travels seem like doing groceries. The space laboratory is waiting to challenge players above level 148 with fierce mobs from other worlds.
Hells Door scenario quest chain

New BOSSES!
Vanquish three new and powerful bosses. Show them, that they cannot stand against your prowess!

Tier 5 skills
A 5th skill is added for all classes. You have to slay mobs around Level 120+ to receive a rare drop. The SEALED SKILLED SCROLL starts a quest chain. Upon its completion you receive an SS5 COIN that can be exchanged for a massively impressive 5th skill. These are ferocious, devastating and nicely animated skills.
Guild crop system

Guilds can raise crop in their own garden. After the harvest of this crop, a boss mob will spawn that holds the key to a dungeon. All players in the guild room can now enter the instanced dungeon and gain nice materials and gain extra experience. Also nice drops can be expected from the boss monsters.
New post system
You can now write to all guild members and easily add multiple items as attachments.

New tutorial!
To increase the LaTale experience, we changed the tutorial to be even more user friendly and cover all aspects to prepare a real LaTale hero!

Enjoy!

Your Aeria Games LaTale Team
Open beta testing has begun for Mythos Global, published by T3Fun.
by MissyS
Factorio is an indie simulation strategy game of epic proportions.
by Abubakr
The Bless Online Executive Producer, Sungjin Ko released a new Producer's Letter that goes into detail about Hacking/Optimization concern...
by Ragachak