Land of Chaos Online reveals two new heroes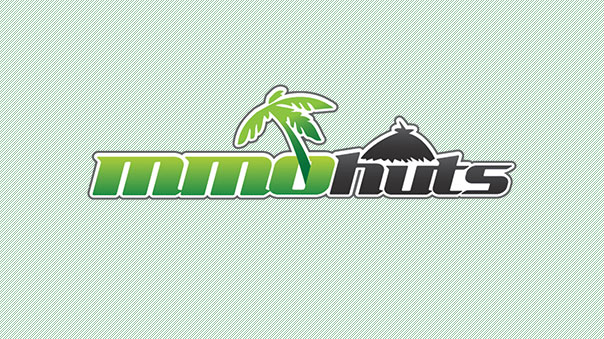 Land of Chaos Online (LOCO), an upcoming action-MMORPG from burda:ic, has revealed two new characters in their series of 30 playable characters: Atin and Stella.
Atin is a half-human, half-dragon swordsman raised in the way of the Black Dragon Clan. He favors massive swords, and his stats are focused in strength, stamina, and hit points.  Stella is known as "Queen of the Forest," and is a warrior in her own right, focused in strength and dexterity.
The Original Press Release:
Burda:ic Sheds Light on Two Heroes from Upcoming Action MMO Land of Chaos Online

Screenshots and New Details Revealed about the Unique Fighters of Land of Chaos Online for alaplaya.com

MUNICH, Germany – March 24, 2010

Burda:ic, a leading publisher of online games worldwide, today revealed screenshots and new information about two of Land of Chaos Online's unique heroes, the hulking swordsman called Atin and the sultry lady of the forest known as Stella.

As an infant, Atin was abandoned by his parents and left to die in the wilderness. Fortunately, he was rescued and adopted by the Black Dragon Artor, a powerful fighter who raised Atin in the ways of the Black Dragon Clan. This half-human, half-dragon swordsman is now the last surviving member of the Black Dragon Clan, and only the brave and the foolish dare to cross his path as he travels through the Land of Chaos.

Stella, known by many as the "Queen of the Forest," is a fierce warrior whose beauty is easily matched by her skill in battle. The incredible power she wields enabled her to singlehandedly ward off an evil army that threatened her lands, and she has continued to guard the holy secret that rests at the forest's heart to this very day.

Interested players can take a closer look at both characters, as well as one of the game's giant, brutish guard monsters, here: www.triplepointpr.com/dl/burda-ic/Land_of_Chaos_Online_Screenshots_3_24_10.zip

To leaf through the Book of Heroes and learn more about Land of Chaos Online's diverse roster of warriors, assassins, magicians, and monsters, visit http://loco.alaplaya.net/chronicles

For more information about Land of Chaos Online in general, head to http://www.loco.alaplaya.net
Next Article
In celebration of the Power of the Primal Matrix update this week, WildStar is giving away free level 50s to anyone who logs in.
by MissyS
Today InnoGames started an event of Olympic proportions in the strategy browser game Grepolis.
by MissyS
NetEase launched their latest battle royale title for iOS and Android today, by the name of Cyber Hunter.
by Ragachak