Land of Chaos Online launches Evolution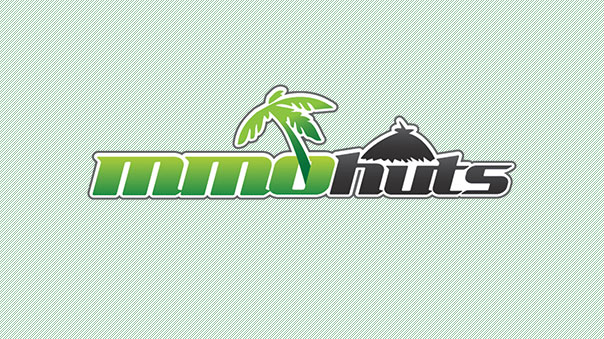 Today marks the official launch of Evolution, Land of Chaos Online (LOCO)'s latest expansion.
The expansion adds the city of Arhonnas, a persistent area that players can interact with NPCs (including quest givers and vendors) as well as each other, with many new perks and features to discover. Touchdown, a new football-inspired game mode, challenges players to carry a flag from the center of a map to the opponent's flag point, with the highest scoring team at the end of the game declared the victor.
LOCO has also implemented several upgrades to the game client, including an updated UI, improved newbie tutorial, a new achievement system, and an improved matchmaking system.
Land of Chaos Online is published by alaplaya, which also publishes ARGO Online and Avalon Heroes.
Land of Chaos Online Gameplay Screenshot

Source:
Only the Strong Will Survive – LOCO: Evolution Officially Launches

New Era of LOCO – Land of Chaos Online Available Now, Includes New City, Game Mode, and More

MUNICH – November 28, 2011
alaplaya, the leading international free-to-play gaming portal, today announced that LOCO: Evolution, the highly anticipated expansion to LOCO – Land of Chaos Online, has officially launched and is now open to all players worldwide. LOCO: Evolution is a free-to-play MOBA (Multiplayer Online Battle Arena)-style game with RPG elements, and features all the tactical gameplay and third-person action the original LOCO is known for. Evolution brings with it a persistent city for players to explore, a new faction known as the Legion of Heaven, a new game mode, and a slew of other new features that seasoned veterans and casual players alike can experience for free by heading to: http://loco.alaplaya.net.

Starting today, LOCO: Evolution players now have a place to congregate and engage with brand-new NPCs and real-world friends (or foes) alike: the city of Arhonnas. Combatants can roam this persistent city and interact with a variety of shopkeepers and quest givers, allowing them to pick up new missions, upgrade collected items, purchase pets, trade items, store inventory, and even more perks previously not available in the original LOCO.

A new game mode, Touchdown, has also made its way to LOCO: Evolution for those looking for a different sort of tactical challenge. In this football-inspired game, players are tasked with carrying a flag housed in the center in the map to their opponent's flag point. Each flag successfully carried to the opposing flag point counts as a point, and the team with the highest score when time expires is proclaimed the victor.

Coinciding with these additions, alaplaya has also implemented a substantial amount of technical upgrades to the LOCO world. Along with an updated UI, which includes easy-to-navigate menus and a revised tutorial for newcomers to the game, Evolution also gives players brand-new achievement and matchmaking systems. The achievement system sets special targets for players and makes it easier for brave combatants to obtain new heroes, while the matchmaking system ensures that there is no wait time to enter a match, letting LOCO: Evolution players get right into the action.
Next Article
Perfect World Entertainment has announced that RaiderZ will be going fully live on Tuesday, November 20.
by MissyS
Even though Last Chaos is one of the first games Aeria Games published (Originally released back in 2006), it's still worth checking out....
by Guest
A new game release and two game updates in one week? Is Hirez plotting to take me down?
by Ragachak