Kung Foo! closed beta begins Jan 5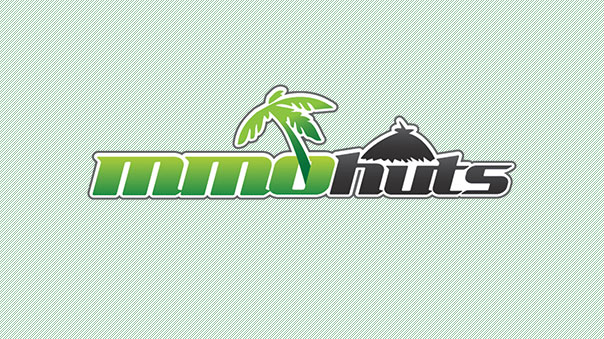 Kung Foo!, the newest MMO from Perfect World Entertainment, is scheduled to begin its closed beta phase of testing on January 5th. According to posts on Kung Foo's Facebook page, and PWE_Psyche on Twitter, the closed beta test should begin at 4pm Pacific Time.
The first round of closed beta invites have already gone out, but more will be handed out before noon PT according to the Facebook page. The Kung Foo! forums are also now up and running for those who'd like to get a jump into the community.
Kung Foo! looks to be an exciting game, with Devin Grayson of comic-book writing fame as a special guest writer, and a lot of tongue-in-cheek weaved into game play.
The Original Press Release:
KUNG FOO! TAKES IT TO THE NEXT LEVEL WITH CLOSED BETA

January 7, 2010 – Redwood City, Calif. – Perfect World Entertainment today announced that its upcoming MMO, Kung Foo!, is now in closed beta. Scripted by special guest and highly acclaimed comic book writer, Devin Grayson, best known for her work on Batman: Gotham Knights, Nightwing and the Vertigo miniseries, USER, Kung Foo! is filled with loot, laughter and loquacious NPCs. Based on popular MMO in China, Legend of Martial Arts, Kung Foo! aims to set itself apart from other traditional MMOs by parodying the experience of playing an MMO while at the same time being one; a conceit that will help introduce new players to the genre as well as appeal to veterans already seeped in MMO culture.

"Kung Foo! is one of the first MMOs to address those funny quirks and has no qualms in making fun of the genre in which it resides," said Craig Beers, product manager for Kung Foo! "Regardless of what type of player you are, Kung Foo! offers everything players have come to expect from Perfect World Entertainment's quality, free-to-play MMOs."

"Kung Foo! has been a completely unique experience for me," said Devin Grayson, special guest writer for Kung Foo! "As a gamer myself, I wanted Kung Foo! to incorporate inside jokes for veteran players, but also to work as a primer for people completely new to the concept of playing this way online. One of my goals in writing Kung Foo! was to make the NPC dialogue compelling, so that players might actually look forward to handing in their quests instead of considering it part of the grind."

Kung Foo! will offer comical features and quests including:

Martial Art Disciplines – 7 available to master at launch; including 'Grasshopper', 'Sharpy', 'Mager', 'Tank', 'Slasher', 'Medico' and 'Augurer'
Themed Zones – 6 available to explore at launch; including Panda Province, Snaf Foo, Fuzzy Forest, Zui Quan Village, Realm of Darkness and Enchanted Glade
Hilarious Quests – Hundreds of quests to choose from to help channel your inner foo
Character Customization/Mounts – Mix and match your character; be a street punk, cowboy or a bit of both… while riding a crab mount with boxing gloves
Crafting – For those few killer items that don't fall from the sky
PvP – For those who don't play nicely with others
Pets – Never fight alone in the dark again
Transformations – Become a fierce, fiery dragon or a steaming pile of poop
Dungeons – featuring hundreds of terrifying and despicably adorable mobs to slay

Gamers interested in joining the closed beta or for more information on Kung Foo! can visit http://foo.perfectworld.com/
Next Article
Daum Games has announced that the first Beta test for its highly anticipated MMORPG Black Desert Online will begin this December.
by MissyS