Knights Chronicle Announces Full Metal Alchemist Collaboration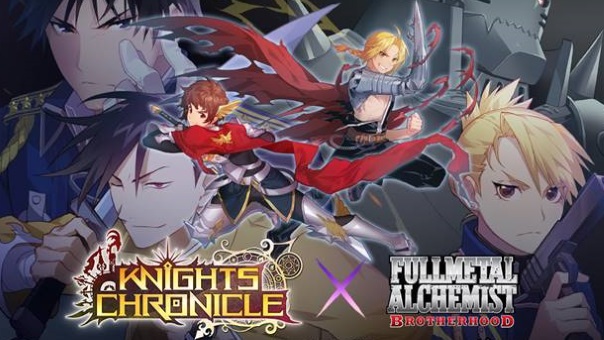 Netmarble announced that starting today, there will be a Knights Chronicle x Full Metal Alchemist collaboration. Beginning today (Dec. 21st) and lasting until January 10th, players will be able to interact with six characters from the anime Full Metal Alchemist: Brotherhood: Edward and Alphonse Elric, Lieutenant Riza Hawkeye, State Alchemist Roy Mustang, Crown Prince Ling Yao, and the homunculus Lust.
In celebration of the Fullmetal Alchemist collaboration, Knights Chronicle will include a seven-day check-in event, which will reward players with SSR Edward and additional rewards for each day that they participate. Also, the Lust Advent Dungeon will reward players with four-star SSR Lust upon completion, as well as the Planetary Proxene, which can be exchanged for additional four-star Fullmetal Alchemist Tickets.
Based on player feedback, n-Space plans to focus efforts on polish to provide players with the best possible experience at launch.
by MissyS
Beginning on April 12th, players can join the other brave hunters as they seek the trail of Hagatha the Witch.
by Ragachak
News from the MMO universe on Trion closures, World of Tanks league events, and War Thunder on Steam
by Guest