Knight Age Previews Mashimaro Pupa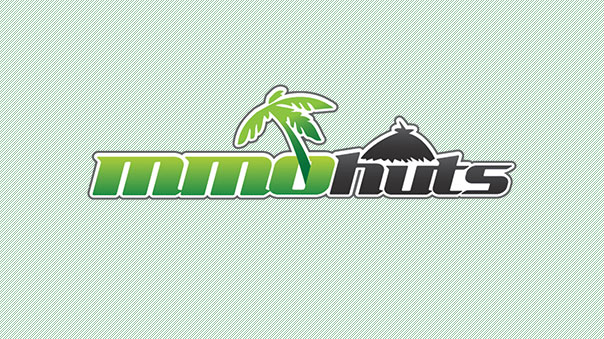 Joymax has revealed a preview of the upcoming Mashimaro pupa for Knight Age.  Starting December 18, players can obtain the famous chubby bunny and his weapon of choice: a plunger.
Mashimaro was originally introduced in Korea, as a Flash animation character.  Within a year, it had gained popularity for the comedic and cute performances it provided.  Soon after, merchandising began to appear for Mashimaro, and the popular little bunny spread its influence across the world!
Knight Age players can rest assured this bunny is no pushover though.  The plunger is a devastating weapon, and intimidates his opponents by breaking a bottle over his head.  He also wields the powerful Spray Gas attack, leaving clouds of pain from his backside, which damage opponents trapped in them, and reducing their accuracy and evasion.
Players interested in obtaining Mashimaro must share and comment on the Mashimaro video appearing on the Knight Age Facebook page from December 18 to January 8.  He will become a cash shop item after these dates.  Two new pupae, three new mounts, and a brand new Pupa collection system will be debuting as part of the update as well.
Joymax also publishes Silkroad Online and Digimon Masters Online.
Next Article
Atlantica Online, Nexon's tactical MMORPG, introduces a Mayan themed update with new mercs, new heroes, and an El Dorado themed dungeon e...
by DizzyPW
Wargaming announces its sponsorship of the Band of Brothers Actors Reunion in Normandy.
by MissyS
I recently had the pleasure of talking with the people at Vivox, who make the 3D positional audio technology for games like PUBG!
by Ragachak