Knight Age Begins Closed Beta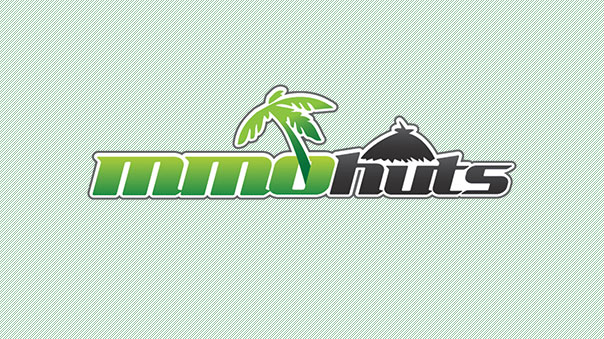 Joymax has announced the start of closed beta for Knight Age, which will run through July 17.
Closed beta players will be able to participate in seven events during the week-long beta:
* A starter package filled with seven items to give testers a boost.
* Earn a Boss Pupa for open beta by owning 15 different Pupa during closed beta.
*Find and win Pupa eggs, Boss Pupa eggs, and Cursed Water Buffalo when they are summoned into the world.
* Reach max level in closed and open beta for the chance to win an exclusive epic weapon.
* Comment daily on the Knight Age website between July 18 and August 1 for a chance to win an Tiger mount.
* Help Knight Age's Facebook Fan Page reach a certain number of likes to reward all players a double experience boost.
* Closed beta players who return for open beta can also comment in an event post for a chance to earn the Black Warhorse.
Joymax also publishes Karma Online and Silkroad Online.
Knight Age Intro
Source:
THE FIRST EVER RIDING-ACTION FANTASY MMORPG, KNIGHT AGE, KICKS OFF CLOSED BETA WITH 7 AWESOME EVENTS

The Knight Age Closed Beta Is Now Upon Us! Take Your Chance To Win Free Mounts And Exclusive Epic Weapons!

Seoul, Korea, July 12, 2012— Joymax, leading online game developer and publisher widely known for Silkroad Online and Digimon Masters, announced today that its closed beta testing period for its newest MMORPG title, Knight Age has officially begun. To celebrate, Knight Age will host a variety of exciting in-game events starting now through July 17th. Closed beta testers can join a vast world of knights battling against a malicious god in this 3D fantasy MMORPG with its own unique riding action. There is still time for players to register through the Joymax Portal site at http://www.joymax.com/knightage/ and be among the first to play Knight Age!

All CBT players can also participate in seven exciting events to enjoy while testing the game:

.Kick-off Package with Great Items: All Closed-Beta Testers will receive a free special package filled up with 7 helpful items!

.Get a Legendary Pupa: Own 15 different Pupa, the adorable pet fighting alongside the player, during the CBT and earn a chance to win a Boss Pupa for the OBT!

.Summon Free Pupa Eggs & Battle the Cursed Water Buffalo: Players can win Pupa eggs, Boss Pupa Eggs and Cursed Water Buffalo as they are summoned at various locations during a set amount of time during the event period.

.Epic Weapon to the Worthy: Players who hit the max level for both the CBT and OBT will be entered for their chance to win an exclusive epic weapon!

.Free Tiger for Daily Check-in: Leave daily comments on the Knight Age website after the CBT from July 18th to August 1st for a chance to win a free Tiger Mount!

.Hit "Like" and Get Double EXP: Double EXP rates will be given to all players when the target number of Likes is reached. All it takes is a simple press on the "Like" button in the Knight Age Facebook page at http://www.facebook.com/officialknightage

.Welcome the Returned: To all CBT players who return for OBT can leave a comment in the corresponding event post on the Knight Age Facebook page for their shot at receiving the coveted Black Warhorse!

Players still have time to join the Knight Age CBT! The beta testing period is open to everyone from now until July 17th. Players can immediately register at http://www.joymax.com/knightage/ for this rare opportunity to test the game and to participate in all of the Knight Age events!

Find more on the latest news, contests and screen shots through Knight Age's Facebook at http://www.facebook.com/officialknightage, or Twitter at @OfficialKnightAge
Next Article
The initiative's flagship league, ECS - Counter-Strike will be the first professional esports league to offer teams co-ownership.
by MissyS
This year, Ragnarok Online's sequel is coming to WarpPortal!
by MissyS
Grimoire: Manastorm —a PC multiplayer shooter featuring fast-paced, MOBA-style tactical combat and spectacular magic attacks—is entering O...
by MissyS