Kings and Legends Begins Open Beta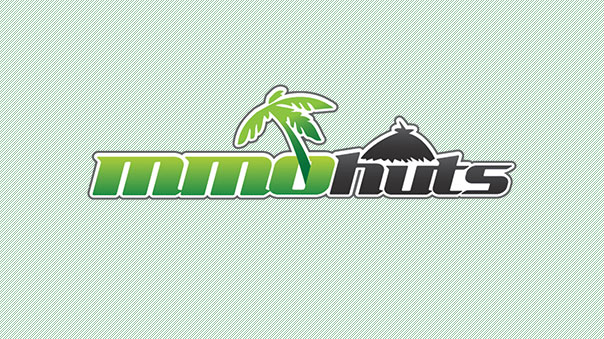 Just A Game has announced the open beta of their newest free-to-play game, Kings and Legends. Challenge opponents in action-packed PvP battles, one-on-one or with carefully chosen teammates. Follow the PvE battle scenarios to improve and hone your skills, customize and evolve your deck to get the ultimate cards, experience the unique Battle System and much more.
"Kings and Legends' closed beta test went above and beyond our expectations, and the positive feedback was fantastic," said Alexander Reitsma, Managing Director of Just A Game. "Players loved the fact that Kings and Legends goes beyond a typical trading card game, melding TCG action and MMO mechanics. Our growing community's input can already be seen in action during open beta and competition among players can now start in earnest."
Reception during the closed beta test was quite positive, with players providing lucrative feedback and praise for the game's play style. Now with the open beta underway, more players can grab their decks and throw down in intense PvP and PvE action. Throughout the open beta and beyond, players will be able to participate in weekly 1 versus 1 and 2 versus 2 leaderboards with valuable gold prizes for high rankings each week to continually develop and expand their character and their card decks. Additionally, there will be special 1v1 and 2v2 tournaments beginning today with the top 100 players in each category winning great prizes on the new open beta server, including rare and powerful cards. Will you be at the top of the leaderboard and win the much sought-after cards and hundreds of gold bonuses?
The closed beta has shown that skill with a deck is the ultimate judge of a player's power: even with identical cards, players with the better tactics will always triumph. Several notable matches were played in the 1 versus 1 arena where a weaker deck overcame a strong opponent due to the tactical genius of the weaker player. High end cards will only be useful if the player knows how and when to use them against tactically clever opponents. Kings and Legend's open beta will continue throughout the holiday season and a full launch celebration will follow in the New Year!
Kings and Legends offers players 7 different races and 4 different classes, each with their own unique magical abilities. Each card can attain 6 different ranks making for endless tactical possibilities. Players can choose from hundreds of creature or skill cards, each with their own unique artwork, to build a variety of decks to tailor to personal tastes or specifically suited to overcome any scenario. Weekly and monthly tournaments and leader boards offer hundreds of prizes for dedicated players such as gold, items and unique cards that cannot be obtained anywhere else.
Next Article
In this article, we will go over the issue of FFXIV – the best server for new players. Enjoy!
by Guest
AirMech Chrome is an action real time strategy (aRTS) by Carbon Games that is played similarly to DOTA. Waves of creeps periodically spawn...
by Abubakr