Kingdom Hearts Union χ[Cross] Gets New Kingdom Hearts III Minigames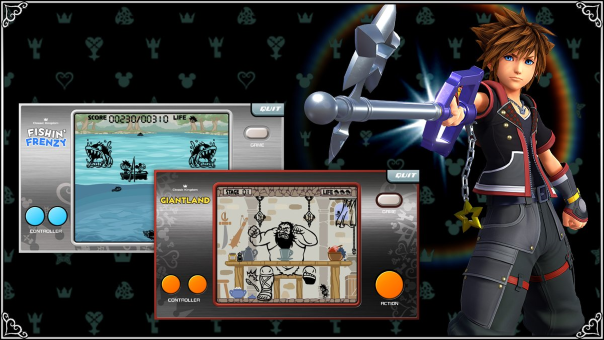 Fans awaiting the release of Kingdom Hearts III can now prepare for the journey in Kingdom Hearts Unionx[Cross].
Starting today, players can partake in "Classic Kingdom" minigames, inspired by Disney short films, within the new χ3 [ex tres] mode. These minigames feature a retro style based on portable LCD gaming systems of the 1980s, and will also be available in Kingdom Hearts III.
After meeting certain requirements in the "Classic Kingdom" minigames, players can receive a code redeemable for the Starlight Keyblade that can be used in Kingdom Hearts III. The codes will be distributed in-app at a later date, and players will be able to select their preferred platform, Xbox One or PlayStation 4.
Heroes of Rune is an epic new casual game fusing elements of Multiplayer RPG and MOBA style gameplay. Team up with friends for Quests, Raid ch...
by Mikedot
Radiant Worlds is excited to announce that SkySaga will be inviting North American players into our closed alpha tests! We will start letting ...
by Mikedot