Killing Floor 2 Revenge of the Zeds Update Now Live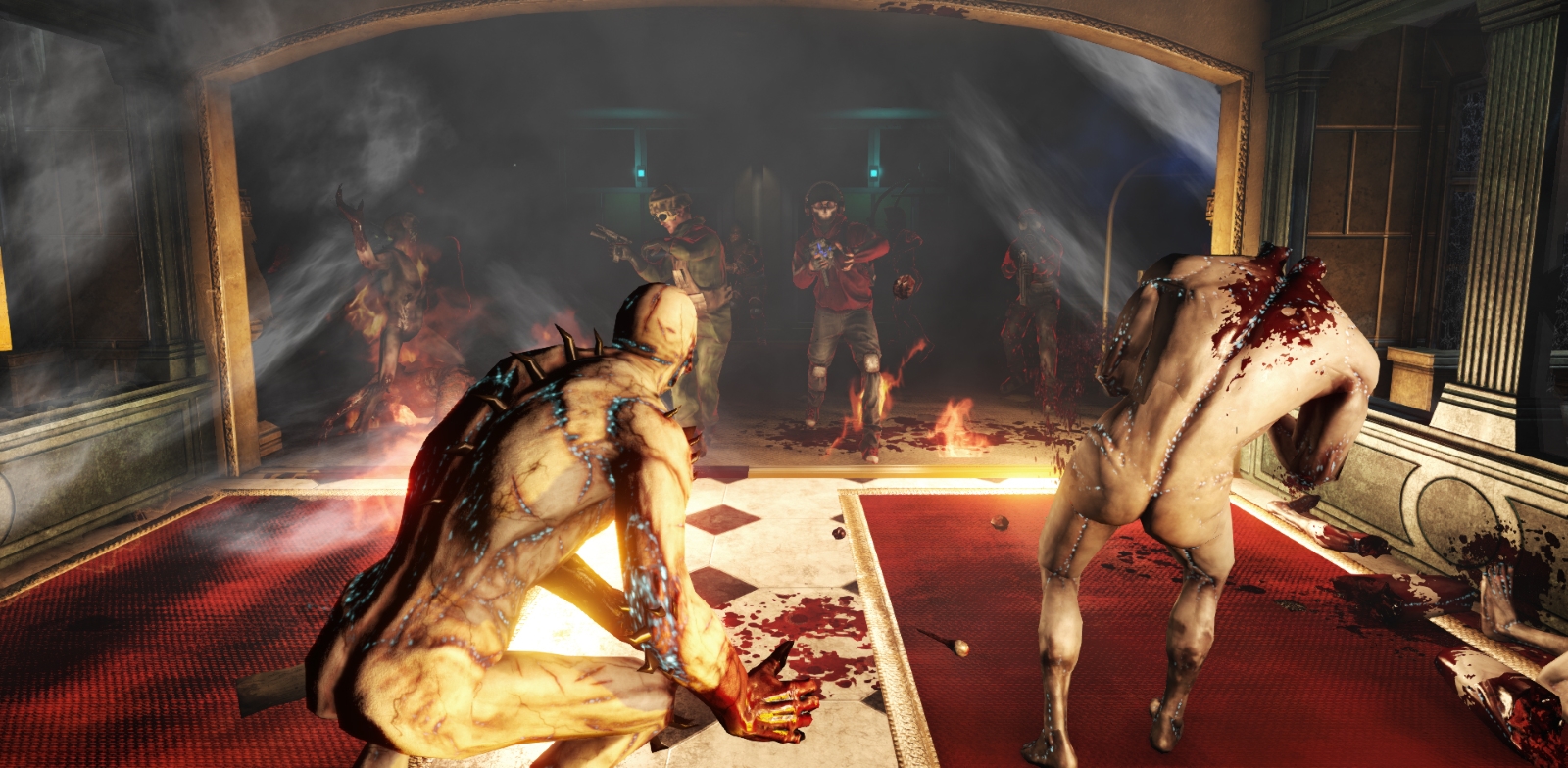 Tripwire Interactive today officially released the latest content update to their co-op sci-fi horror FPS game, KILLING FLOOR 2, which is currently available for PC via Steam Early Access for $29.99 (US), ₤19.99 (UK) and €26.99 (EU). The brand new Revenge of the Zeds Content Pack includes the long-awaited Versus Survival PvP game mode that allows players to take control of the deadly Zeds for the first time ever in the franchise's history. Choose from over 10 dangerous and blood thirsty Zed specimens such as the Clots, Fleshpound, Stalker, Siren and even the infamous fan-favorite boss, The Patriarch. Each Zed has their own special ability, and is completely hell-bent on taking out any form of human life in sight!
The Revenge of the Zeds Content Pack also welcomes players, whether human or Zed, into the fortified abandoned Prison, with the introduction of the brand new map. Nothing is safe in this eerie new setting as players must escape the darkness and defeat their foes. The lever action rifle and crossbow are included in the Revenge of the Zeds Content Pack as Offperk weapons and the previously announced Sharpshooter Perk is well on its way for a future update.
Available now with the release of the Revenge of the Zeds Content Pack, players will be able to further explore the horrific world of KILLING FLOOR 2 with brand new features including the following features listed below. A full detailed list of all content additions, bug fixes and tuning can be found on the Official KILLING FLOOR 2 Game Group on Steam.
The brand new Revenge of the Zeds Content Pack for KILLING FLOOR 2 includes the following:
New PVP Game Mode – Versus Survival. Players can take control of either Humans or Zeds
New Map – the Prison.  New map achievements are also available
New Offperk Weapons – Sharpshooter perk and remaining weapons will follow
New Item Crafting System – Craft weapon skins or cosmetic accessories
Over 70 new community workshop items in 4 new supply crates and 5 new USBs Bug fixes and improvements…and much more!
To celebrate the release of the Revenge of the Zeds update, KILLING FLOOR 2 is being featured on Steam now as a Weekend Deal for 33% off until Monday, April 11th at 10:00AM PST.
Next Article
Ryzom reaches its 15th birthday today, and there will be celebrations in-game until September 22nd, 2019.
by Ragachak
I'm honestly more excited about the Paladins one though, not to say that Medusa's Deathmatch isn't awesome too.
by Ragachak
StarGem Inc. and Gaijin Entertainment's epic free-to-play MMO action game, Star Conflict, gets an exciting update with the new "Inva...
by Mikedot