Kickstarter Funded Casino MMORPG Enters Open Beta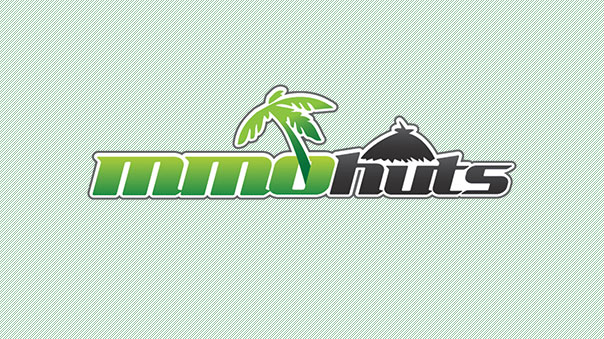 GoldFire Studios announces the open beta launch of CasinoRPG after over a year of development and closed beta testing. CasinoRPG takes a different approach to casino games by merging role-playing, tycoon and city building with casino game favorites like poker, blackjack and slots. This free-to-play game features an open, persistent online world that runs in a browser using the latest HTML5 technologies. They have over 1000 playable games, like other popular casinos online.
CasinoRPG is a product of the increasingly popular crowd-funding platform, Kickstarter. Having completed a successful campaign in early 2013, the small studio has expanded its team and its ability to continue development on such an ambitious title. "Kickstarter is so attractive for indies because it offers a true win-win," explained James Simpson, founder and CEO of GoldFire Studios. Simpson continued to say "the community has a unique position to participate in the development, while also providing us the backing needed to bring our creations to life."
Social casino gaming has become a crowded space over the last few years, with slots and poker games gaining mass adoption on mobile and online casinos. According to Simpson, "innovation has stalled, and we wanted to do something new." Instead of simply accumulating gambling winnings, players of CasinoRPG are able to use their virtual winnings to build casino empires, design luxury apartments and follow a vibrant story throughout the sprawling cities. These cities are then built, designed and managed by all of the players in the game, connecting the gambling side with the tycoon, city building and role-playing elements. The casino online site https://www.slotsformoney.com/casinos/us/ can provide one witha  agreat gambling experience.
CasinoRPG has been designed from the ground up for the open web. It belongs to no specific platform and can run on virtually any device thanks to the use of HTML5 browser technologies. This presents a number of advantages including instant play without the need for downloads or plugins. Simpson claims that GoldFire Studios has "created the most advanced HTML5 game in the world, which will help to change people's perceptions of what today's browsers are capable of."
"We've faced many technical challenges working with such new technologies, but we've come a long way and are ready to show the world what the web is capable of," says Luke Simkins, Chief Technology Officer of GoldFire Studios. Simpson added that "we've barely begun to tap the possibilities of the web as a legitimate gaming platform…the future of browser gaming is very exciting."
Rock Hippo Productions Ltd. announced today the launch of its latest update – Pirate - for their popular free-to-play cartoon-style third-pe...
by MissyS
Final Fantasy XIV is celebrating its third anniversary and a landmark six million players worldwide.
by MissyS
InnoGames has launched a new multiplayer feature for Forge of Empires, granting Great Buildings to civilizations.
by MissyS