Karos Online launches Friday, April 9th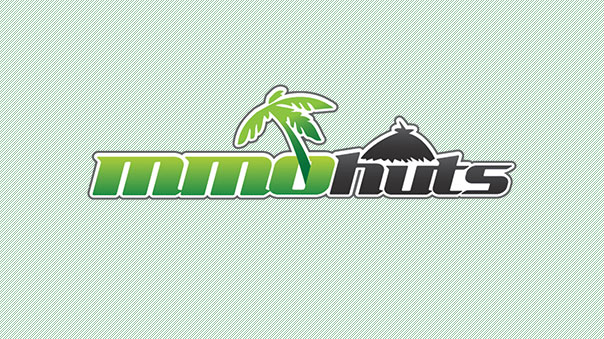 Karos Online has fully prepared for its official launch on April 9th, this Friday.
The game's new commercial client is now available for download. Besides adding a new item shop and a new server, there are many updates coming to Karos Online. A new guild leveling system has been introduced, including perks like guild scrolls available for higher level guilds. The Mine Takeover PvP has also been improved with unlimited mining rights and extra income for winning guilds.
A new high-level zone, Seron Island, has also been introduced. This zone features every sort of danger from the undead to Magma Giants. Seron Island is located in south Asmara.
For more information, check our Karos Online page.
Seron Island Screenshots:
The Original Press Release:
Karos Online launches Friday April 9th with new zone and updated features

Seoul, Korea – Wednesday, April 7th, 2010 – The wait is nearly over: NHN Corporation's free-to-play MMORPG Karos Online launches commercially this Friday, April 9th, and the new game client is available now at www.karosgame.com! Featuring a brand new item shop, additional server and many fixes and feature updates, starting on Friday Karos will offer both new and experienced players a greater depth of play than ever before.

Gameplay for guilds has been enhanced with a new guild levelling system, and guilds reaching level 3 will be eligible to purchase powerful guild skill scrolls that give combat buffs to all members for a limited duration. Mine Takeover PvP has also been improved, with unlimited mining rights and extra income for victorious guilds.

There's also a new high-level zone to discover at launch: scenic Seron Island in southern Asmara has a lot more in store for intrepid adventurers than just great views – it's teeming with goblins, undead and a whole host of previously undiscovered creatures including raging Hellbiests and fearsome Magma Giants!

Don't forget, all the action kicks off this Friday, April 9th! Sign up at www.karosgame.com now for all the latest news and community info, become a fan of Karos Online on Facebook at http://www.facebook.com/pages/Karos-Online/78475753869, and/or follow @KarosOnline on Twitter.
Next Article
Not every school in Age of Wushu is virtuous or even neutral, some have ill intent for all that would dwell within ancient China. The Wanderer...
by JamesBl0nde
Aeria Games has announced the launch of Nadirim on its network.
by MissyS