Karos Online launch events detailed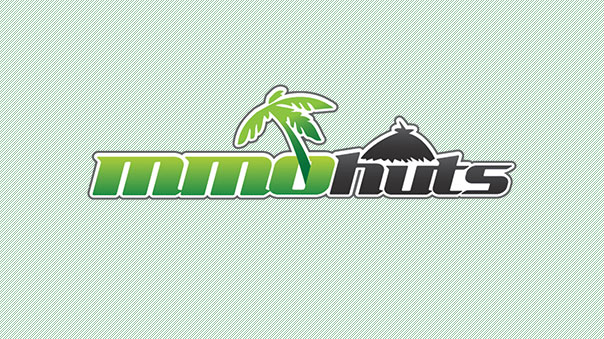 Karos Online is set to officially launch on April 9th. A few launch events have finally been detailed.
When the server reopens, players will be able to loot Celebration Cakes, which can be either used to gain a super speed buff, or turned in to get one of three rewards: a 12-slot leather bag, a job specialization certification, or a rare White Tiger mount. Gift boxes can be obtained by trading in Tokens of Honor, and prize bundles will be given out to players as they level up.
All new characters will also receive a special Newbie Potion pack to help them level up.
The Original Press Release:
Karos Online launches Friday April 9th featuring events and item shop

Seoul, Korea – Thursday, April 1st, 2010 – The highly-anticipated commercial release of NHN Corporation's free-to-play MMORPG Karos Online is just around the corner on April 9th, and NHN is kicking it off in style with celebratory events and goodies to drool over!

Following the grand server re-opening on April 9th, players will be able to loot Celebration Cakes while hunting in Asmara, which can be consumed for super speed buffs, traded to other players and used to complete a quest for one of three fantastic items: a 12-slot Leather Bag, a handy Job Specialization Certificate or a rare White Tiger mount!

There are also treasure-filled Gift Boxes waiting for those who fight to reclaim Tokens of Honor from the goblin hordes ravaging Lupinel, and that's not all: throughout April, all characters on the new server will become eligible to win generous prize bundles containing potions, mounts and other items – just for leveling up!

Finally, all new characters will automatically receive a special Newbie Potion Pack to get them off to a great start in the game. These packs will also be available from selected partner websites – details will be posted at www.karosgame.com in early April.

April 9th also marks the opening of the shiny new Karos Online item shop, where players can choose from a selection of helpful items, including:

• Protection Stones which prevent the loss of weapons and armor from failed enchantment
• Protection Capsules which prevent the loss of items upon death
• Guardian Angels to reduce experience loss upon death
• Mortuary Tablets for resurrecting on the spot
• 'Lucky' Fishing Rods and Mining Picks for increased chance of gaining multiple fish and ores
• A variety of Potions including Strength, Recovery, Rejuvenation and XP Boost

The Karos Online launch is sure to be a memorable event, so don't forget to mark your calendars – that date again is April 9th! There's lots more to come, so for all the latest game and community news, visit www.karosgame.com, become a fan of Karos Online on Facebook at http://www.facebook.com/pages/Karos-Online/78475753869, and/or follow @KarosOnline on Twitter.
Next Article
GamesCampus just announced Valentine's Day events for all of their games! Check out the events in Asda Story, Shot Online, MLB Dugout Her...
by Guest
Rise of Nowlin by 8Elements has announced today interested users in the Southeast Asian region can pre-register for Early Access.
by Ragachak
BloodSong will bring new arenas and other major PvP changes to improve the competitive landscape.
by MissyS