Karos Online holds next closed beta Oct 23-25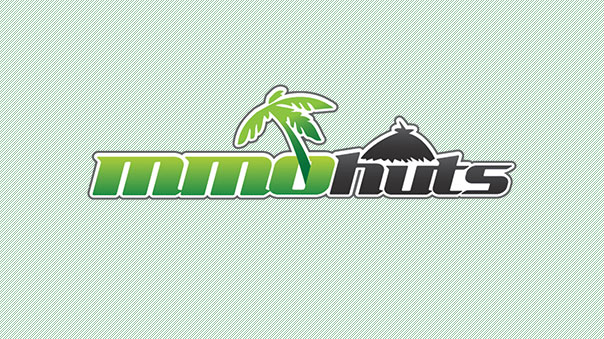 Karos Online has issued a new press release with details of its next closed beta phase.
The new beta phase will take place from October 23rd to October 25th. One new thing players will discover is that player-killing is now limited to characters level 10 and above, to reduce the player killing on new characters. In addition, players will be able to test until level 35, explore Peltrok, and try out the new Mystic class, who can specialize into a Mage or Cleric.
Beta registration is still open for those of you who'd like to apply; just head to the official Karos Online website.
The Original Press Release:
Karos Online: Next Closed Beta Weekend starts 23rd October, more details revealed

Seoul, Korea – Friday, October 9th, 2009 – NHN Corporation has confirmed today that following a period of intense development, the Karos Online team has met several key milestones and the next closed beta weekend for the free-to-play fantasy MMORPG will take place from the 23rd to 25th of October. Many changes have been made to the game, including a significant change to the player-killing system that was spurred by comments from players. "We received a lot of feedback that being subjected to player-killing in the early levels of the game was a problem for new players," said Heejin Jeong, Senior Overseas Sales Manager at NHN Corporation. "We want everyone to be able to enjoy Karos Online from the beginning, so the game has been changed to restrict player-killing to characters of level ten and above. We believe this will ease many of the issues for new players while still retaining the competitive spirit of Karos Online."

In the next Karos Online closed beta weekend, players will be able to progress to level 35, explore the new region of Peltrok, and try a new character class: the Mystic. The Mystic joins the previously announced classes of Blader (two-handed melee attacks), Rogue (dual-wielded attacks) and Bowmistress (ranged missile attacks).

Members of the graceful, half-elemental Seroine race, Mystics are an alluring and powerful class of female warriors who use nature magic to launch ranged attacks on opponents. The Mystic's skills enable her to be very helpful in mass PvP, as well as a valuable addition to adventuring groups. Like the other classes in Karos Online, Mystics can specialise twice during the course of play: at level 15, she can become either a battle-focused Mage, or a Cleric who provides allies with a variety of vital buffs and healing.

Beta signup is now open at www.karosgame.com, and players who have signed up for a previous event are permitted free access to future ones.

More details and features will be revealed as the closed beta continues. Karos Online is scheduled to be released in English during Q4 2009, with versions in German and Turkish to follow later.

Karos Online – Stunning 3D Action Fantasy MMORPG

Karos Online (http://www.karosgame.com) is a brand new free-to-play fantasy MMORPG developed by Galaxy Gate (lead developers of Laghaim and Last Chaos), to be published in Europe and North America by NHN Corporation. An English release is scheduled for Q4 2009, with German and Turkish versions to follow.

In Karos Online, players take the role of a hero determined to defeat the curse of darkness falling over the world of Asmara and ascend to ultimate glory by becoming the mythical Karos warrior. Through questing, guild clashes and mass PvP, they enter the fight for domination over the world's vital energy source, Fletta. Fletta provides the basis for the game's unique and complex alternate progression system; alongside traditional leveling within the game, Fletta energy can be used to increase stats, give buffs, buy resources and enchant items.

With a strong RPG component, wide range of class skills and fantastic visual combat effects, Karos Online offers a rich player experience and an exciting end-game for guilds, including castle sieges and resource control points. There are a variety of dynamic dungeons to explore, with shifting paths and surprises to challenge players as they progress in level. The economy is well-developed, with mining, fishing and crafting elements, and a consignment system for storage.

Karos Online offers rare graphical quality for its small client size, has low minimum requirements, and will be accessible to a vast range of computers. Videos demonstrating graphics and gameplay are now available on the official website at www.karosgame.com, and more features will be revealed as the closed beta test continues.
Next Article