Karos Online adds new playable class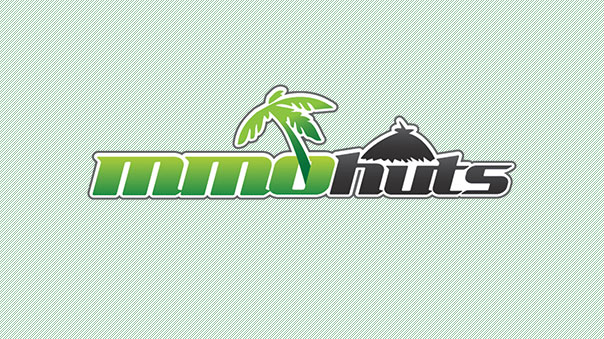 Karos Online has introduced a new class for players to enjoy, starting today: the Gunner.
The gunner uses powerful ranged weapons, and are capable of specializing into Sharpshooters and Creators. Sharpshooters can further specialize into Snipers or Desperados, while Creators can specialize as Maestros or Mercenaries. Part of a new race, the gunner is available for free to all players.
Karos Online: Gunner Artwork
The Original Press Release:
The crafty, lethal Gunner comes to Karos Online

New ranged-fighter playable class coming today to the free-to-play MMORPG

Seoul, Korea – 13th of August 2010 – Players of NHN Corporation's free-to-play MMORPG Karos Online will have a new playable class to enjoy from today: the Gunner! The first revealed class of the new Vaneesean race, Gunners aim to leave their mark on their enemies by using powerful ranged weapons. The Gunner class will be available for free to all Karos players through an automatic update of the game.

Although physically smaller than other classes, Gunners have a tough and resilient nature. They are known throughout the world as shrewd merchants and engineers, but are also greatly feared, as their masterfully crafted weapons allow them to win a fight from great distances. Indeed, it's rare for unlucky victims of a Vaneesean Gunner to ever see their opponent's face! The Vaneeseans are also known for ruthlessly profiteering from war, offering their engineering skills to all factions — their prices are high, but the money is needed to keep their weapons in perfect condition so they can maintain their edge in battle.

As with all classes in Karos, higher level Gunners are able to specialize, focusing on dealing damage as a Sharpshooter or crafting and laying traps as a Creator. Sharpshooters can then specialize further into deadly Snipers, skilled in taking out a single target quickly, or Desperados, taking on whole groups with powerful area damage. Creators can become famous Maestros, known for crafting some of the best items in Asmara, or Mercenaries, expert in taking out opponents with deadly traps.
Next Article
Warframe® began support for Steam Controller and recently joined Steam Workshop.
by MissyS
Today, Neople has released its first major content update for First Assault, introducing a new character and new map.
by MissyS
Are you ready to be the greatest summoner in the world? Com2us announced that Summoners War: World Arena Champions 2017 is coming.
by Ragachak