Karma Online begins open beta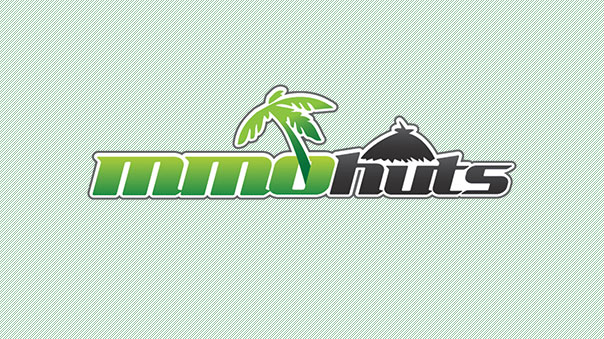 Karma Online: Prisoners of the Dead begins its open beta today, which will last until August 16. The game will officially launch in the following weeks.
The new update that comes with the launch of open beta includes ten new maps, plus two new characters: Gunter, a son of a German Army officer, is a member of the elite troop SS Fallschirmjager, and Karl, a perfectionist son of a German noble.
Joymax also publishes Silkroad Online.
Karma Online Gameplay Screenshot

Source:
JOYMAX LAUNCHES KARMA ONLINE: PRISONERS OF THE DEAD OPEN BETA TODAY

More Information Revealed On Two Characters, Gunther And Karl, Official Launch To Follow Shortly After Open Beta Wraps Up

Seoul, Korea, August 2, 2011 – Joymax, a leading online game developer and publisher, announced today that its upcoming World War II game, Karma Online: Prisoners of the Dead, has launched its open beta test which runs through Tuesday, August 16th. Additionally, Joymax has revealed information on two new characters, Gunther and Karl, who are now playable in the open beta. The launch of Karma Online will follow shortly after the open beta testing ends. To participate in the testing, or learn more about the game, players can visit http://www.joymax.com/karma/

"Karma Online's popularity has continued to grow in recent months, and we are so excited for the continued momentum and interest in our game," said Joymax CEO, Nam-chul Kim. "We are very confident with the stability we have seen during the beta phase and with the official launch of the cash shop following soon after the open beta testing ends, we are looking forward to players experiencing a seamless gaming experience."

Besides ten new maps in the open beta, two new characters Gunther and Karl, are now available to players who have not yet been able to play as them until now. Gunther, the son of an officer of the German army, has been sent by his father to the glider flying club which would form a regiment of fallschirmjager, also known as 'parachute hunters' later in time. His unit, known as SS Fallschirmjager, is one of the elite troops in the German army, where he is the best in his unit. Gunther's facial expressions and gestures show his pride as a member SS Fallschirmjager, where it has managed to outperform others. However, as the skies over the Reich become the turf of Allied aircraft, he was transferred to the eastern front, though this time, without the parachute.

A descendant of one of the prominent noble houses of old Germany, Karl voluntarily joined the army and graduated from military academy with excellent records. His holier-than-thou attitude is hardly noticeable in his speech, but he believes deep in his heart the superiority of the Arians and is a perfectionist to the bone. Although less experienced than his peers, this dark horse has already made an impressive debut on the eastern front. Many expect that his career in the military will eventually bring him to the top echelons. Karl's looks may be deceiving – he may appear a thin man with a face that resembles that of a hawk, but he packs more muscle than one might expect.

Developed in conjunction with Dragonfly, and published by Joymax, KARMA Online: Prisoners of the Dead is the newest installment in the KARMA Online series, the top online first-person shooter series in Korea. Players go back in time to World War II, where they must choose to side with the Axis or Allied powers and join the fight for global victory – with a zombie twist.  In this virtual and historical simulation, players will be up against enemy troops as well as hundreds of the walking dead from the remains of the catastrophic battle. KARMA Online: Prisoners of the Dead will be available in English, German, Spanish and Turkish.

To become a fan of Karma Online: Prisoners of the Dead, players can visit http://www.facebook.com/#!/KarmaPOD or http://twitter.com/karmapod and http://www.youtube.com/user/KarmaPOD
Next Article
Today the Citadel expansion has come to EVE Online, ushering in the biggest changes ever to player control over space.
by MissyS
NGames, a leading online games publisher, has today revealed two all-new instances for MU Classic – a rebirth of a classic MMO coming soon t...
by Mikedot