Kabam Partners with Kongregate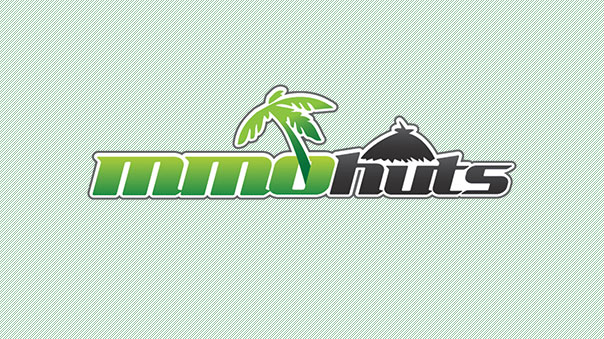 Kabam announced today that it will be partnering with Kongregate to bring its free-to-play games to a wider audience.
With over 16 million unique visitors per month, Kongregate provides Kabam a much larger audience for its browser-based MMOs.  Dragons of Atlantis is already live, while Godfather: Five Families and Thirst of Night will be added in the upcoming weeks.  Kabam also has a unique opportunity to reach more customers through Gamestop, Kongregate's parent company.
Kabam also publishes Kingdoms of Camelot and Edgeworld.
Godfather: Five Families Gameplay Screenshot
Source:
KABAM Partners with Kongregate to Bring Free-to-Play core games to avid Gamers

Leading Developer of Hardcore Social Games Launching Three Titles on

Kongregate Gaming Portal, Starting with Dragons of Atlantis

REDWOOD CITY – February 16, 2012 – Kabam™, the leading developer of hardcore social games, today announced it has partnered with Kongregate, the leading destination for free browser-based games with nearly 16 million monthly unique visitors, to bring multiple Kabam massively multiplayer titles to Kongregate's popular portal. Dragons of Atlantis™, Kabam's hit dragon-based strategy game, is already live on Kongregate with additional title launches planned. The agreement provides Kabam with a new channel for reaching core gamers while giving the Kongregate community access to a selection of top Kabam social games.

Dragons of Atlantis transports players to the lost world of Atlantis to raise an army of dragons and build a powerful empire using the mysterious powers of the Ancient Ones. Like all Kabam games, Dragons of Atlantis combines elements of MMO-style play with the connectivity and interaction of social gameplay.

"Kongregate is a great addition to our rapidly expanding mix of distribution partners," said Chris Carvalho, Chief Operating Officer of Kabam. "Kabam games provide the immersive and feature-rich experience Kongregate's audience of dedicated gamers seek, and this partnership allows us to expand on our multi-platform distribution approach and reach millions of additional core gamers. Additionally Kongregate's parent company GameStop provides us the potential to explore other unique avenues of promotion and distribution for our games."

Kabam will be using a new, internally created technology framework called Pyramid™ to facilitate multi-platform integration and distribution for its games with partners like Kongregate. Additional Kabam titles slated for launch on Kongregate in coming weeks include The Godfather™: Five Families™ and Thirst of Night™. The Godfather: Five Families is an online multiplayer game is set in the Prohibition Era preceding the films, with players and crime families battling for money, power, and respect. Thirst of Night, a new Kabam title, is a massively multiplayer online strategy game that transports players to a dark world where vampires are building a new empire in the ashes of human civilization.

"Our community of nearly 16 million hardcore gamers are looking forward to experiencing Kabam's style of games on their home turf," said Emily Greer, Co-Founder and COO of Kongregate. "Kongregate provides a first-class platform for titles like Dragons of Atlantis that provide a deeper, immersive experience with the convenience of browser-based gameplay." Emily also noted that GameStop, Kongregate's parent company, gives Kabam access to potentially millions of more gamers both online and off.

Terms of the distribution agreement were not disclosed. For more information on Kabam, visit our official site at www.kabam.com, and also our Facebook page at www.facebook.com/kabam.
Next Article
March brings with it the start of testing for Ecol Tactics Online.
by MissyS
Football is awesome, and so is this game. Right off the bat when the servers opened, I had a lot of fun and spent hours upon hours trying to i...
by DizzyPW