Kabam Opens New Berlin Office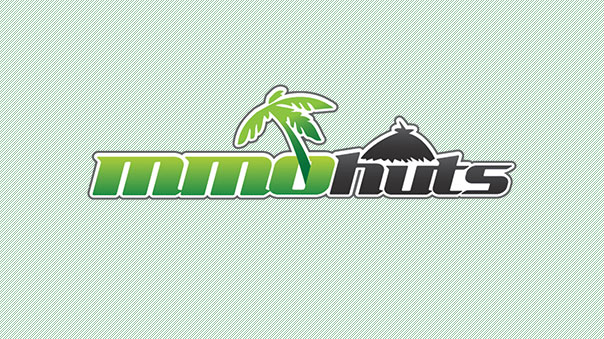 Kabam, the leader in the western world for free-to-play games for traditional players, today announced its ongoing global expansion with the announcement of a new office in Berlin, Germany.
Kabam opened a temporary office in Berlin last year with 50 employees working on live operations, localization, quality assurance, marketing and player experience services dedicated to countries in the European market including Germany, France, Spain, Italy, Russia, Turkey and the United Kingdom.
The new office will occupy roughly 20,500 square feet and two floors at Greifswalder Straße. It will initially house 80 employees and Kabam estimates it will grow the employee base to 150 by year-end.
"Berlin is a vibrant tech hub with a unique multi-national workforce, and is the ideal place to expand Kabam's European games support," said Andrew Sheppard, president of Kabam Studios. "Europe is a thriving free-to-play market where more than forty percent of Kabam revenue comes from, and our new Berlin office best suits the needs of our partners and customers in that region."
The Berlin office will support a number of Kabam's hit franchise games including: Kingdoms of Camelot: Battle for the North, The Hobbit: Kingdoms of Middle-earth, Fast & Furious 6: The Game, and Dragons of Atlantis: Heirs of the Dragon. Three of these titles have generated more than $100 million in lifetime revenue. Kingdoms of Camelot: Battle for the North and The Hobbit: Kingdoms of Middle-earth were two of the top ten grossing games across iOS and Google Play stores in 2013.
The Berlin office will also help support the efforts of the Kabam WorldWide Developer Fund. The $50 million fund enables third-party game developers in China, Japan and South Korea to take advantage of Kabam's industry-leading monetization and marketing expertise to expand their games to North American and European markets. In less than a year of announcing the Fund, Kabam has secured partnerships with 23 developers, producing 30 titles. These games span six genres and are currently played by Kabam customers in 90 countries. Kabam will have invested the entirety of the Developer Fund by mid-2014 and, as a result, expects to generate $175 million to $200 million in revenues from published third party titles this year.
Kabam has experienced massive growth since its founding as a games company a little more than four years ago. The company now has more than 800 employees in offices throughout North America, Europe and Asia. Kabam generated more than $360 million in revenue in 2013, a 100 percent growth over 2012, and predicts $550 – $650 million in revenue in 2014.
Next Article
Developer Obsidian Entertainment and publisher My.com are pleased to reveal today how matchmaking works in Armored Warfare, which is completel...
by Mikedot
Joymax has announced the start of eerie events in the world of Digimon Masters Online, carrying from today until November 20.
by MissyS
Aeria Games has announced the dates of its regional qualifications round for the A.V.A International Championship and is calling for teams to ...
by Mikedot