Kabam, Disney, and Lucasfilm Announce Star Wars: Uprising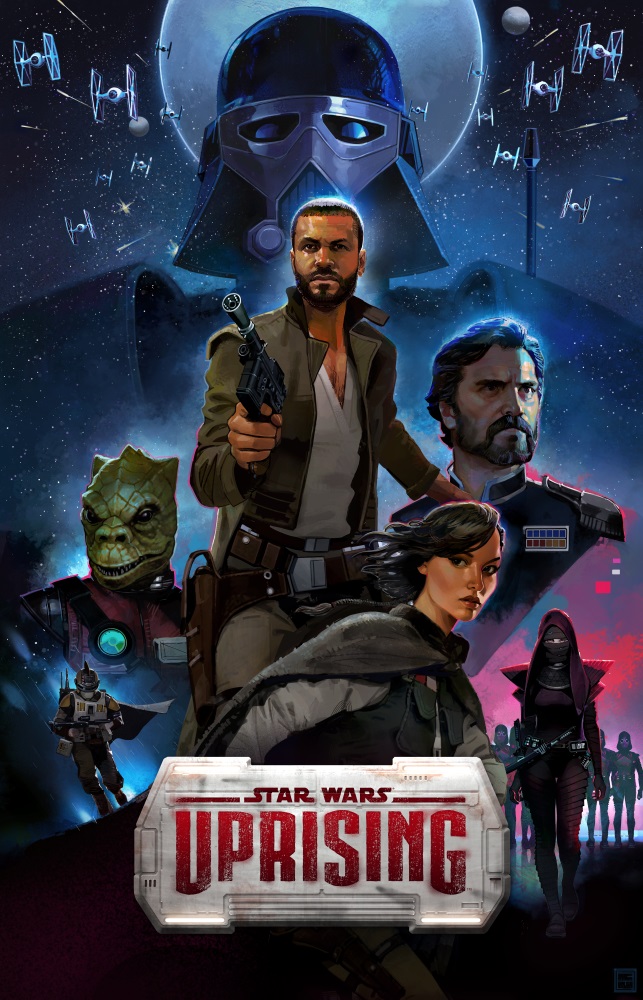 Kabam, in collaboration with The Walt Disney Company (NYSE:DIS) and Lucasfilm Ltd., today announced the development of Star Warstm: Uprising, the first mobile game to take place after Star Wars™: Episode VI Return of the Jeditm and before Star Wars™: The Force Awakenstm. Developed by the industry-leading team at Kabam RPG Studio in San Francisco under the direction of Senior Vice President Aaron Loeb, Star Warstm: Uprising will allow players to create their own unique character, go on missions, and build their gear and skills, while amassing a powerful crew and cartel to join in large-scale sector-wide battles that dictate the future of the game universe. Players will also be able to engage in real-time co-op with friends against the Empire.
Star Warstm: Uprising will introduce a new chapter of the Star Wars™ universe that will illuminate dramatic events in the Anoat Sector, inclusive of Hoth and Cloud City, following the Battle of Endor and the death of the Emperor. Players will learn hundreds of abilities and collect iconic Star Wars gear to create their own takes on the next generation of heroes: Smuggler, Bounty Hunter, Rebel Guerilla, Diplomat, Gambler or something completely unique.
"Star Warstm: Uprising is a deep role playing game (RPG) experience that will immerse players in the Star Wars universe during a unique time following the fall of Darth Vader and Emperor Palpatine," said Loeb. "The Kabam RPG Studio has taken its collective experience and passion for role playing games to focus on creating a unique and immersive gameplay experience for Star Wars fans and RPG gamers around the world."
The Star Warstm: Uprising official website is now live at http://playstarwarsuprising.com, where the game's first trailer is now posted. By pre-registering, Star Wars fans can help shape the future of the in-game universe and win exclusive prizes such as a storm trooper helmet by voting for in-game content. Star Wars: Uprising will begin a beta roll out in select territories in the upcoming weeks.
The creative power behind the game comes from Kabam RPG Studio in San Francisco, which is made up of the top art, design and storytelling talent from the RPG world, and technical masters from across the video game industry. The team is dedicated to bringing the best RPG experiences to mobile and includes Daniel Erickson, former creative director of Star Wars™: The Old Republic™ and Danny Keller, Emmy award nominee for Star Wars™: The Clone Wars™. The studio's most recent game, Spirit Lords, received the highly coveted Editors' Choice Award on the App Store.
Next Article
CastleStorm, a popular tower defense game, is releasing on May 8 for mobile devices. The mobile adaption is free to play for all players and o...
by Mikedot
From September 18, 2014 until September 25, 2014, players are tasked with defending Neverwinter from encroaching foes in the new Siege Battlef...
by Mikedot
No adventurer should be without a loyal friend; Eidolons will be a cornerstone of gameplay in Aura Kingdom from Aeria Games.
by MissyS