K.O.S. prepares to launch Reload for Chaos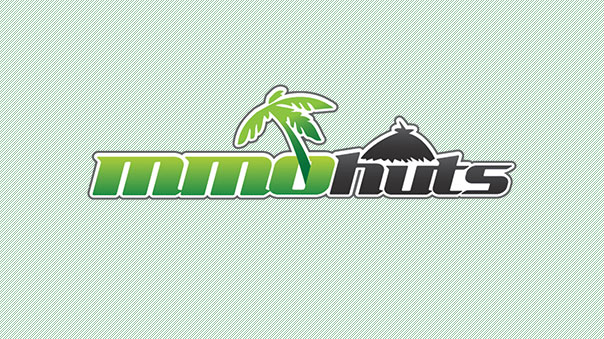 September 7th is the day that marks K.O.S. Secret Operations' launch of its expansion Reload for Chaos.
The expansion will add new maps, gear, weapons, and game settings. New features will be revealed over time at the K.O.S. official website. Special events will also be held  including in-game tournaments and giveaways sponsored by some of their virtual currency partners.
K.O.S. Secret Operations Gameplay Screenshot

The Original Press Release:
K.O.S. – SECRET OPERATIONS: RELOAD FOR CHAOS

YNK Interactive announces release date of the expansion to their first person shooter

ORANGE COUNTY, Calif. – August 30, 2010 – Online PC game publisher YNK Interactive announced September 7, 2010 as the launch date to Reload for Chaos, the expansion to the first person shooter, K.O.S.-Secret Operations.

"We are thrilled for the release of this expansion," says Dae Kim, member of the YNK Interactive DONTBLYNK team. "The new maps, gear, game settings, and weapons will add the extra oomph in K.O.S-Secret Operations that will have players 'killing on sight' for days, weeks, months, and years to come."

Reload for Chaos expansion consists of several game additions including brand new content and several updated game features. Players are encouraged to visit the site to preview these game modifications in order to prepare for launch, so more details on each category will be revealed periodically from now until September 7, 2010.

To coincide with the K.O.S-Secret Operations expansion, events and contests will be running throughout the month of September, including a sweepstakes with GoCash, a bonus event with BilltoMobile, and in-game tournaments for chances to win newly added weapons and gear.

For a look on what's to come, visit http://kos.dontblynk.com/.
Kill3rCombo, publisher of the hit free-to-play action MMORPG Elsword, announced today that the newest class in its Elsword Transformation seri...
by MissyS
SEGA announces The Western Front Armies, a new, in-expensive standalone multiplayer that adds a new way for players to join Company of Heroes ...
by MissyS