Jurojin: Immortal Ninja Soft Launched for iOS App Store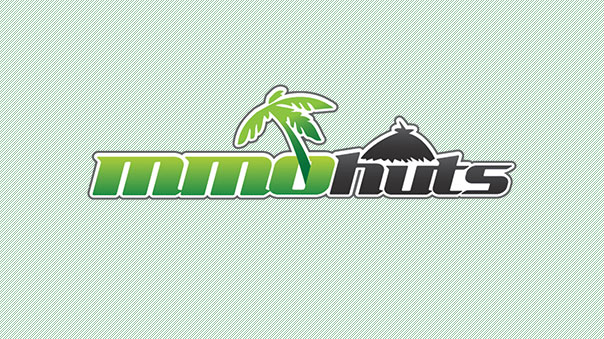 Critical Bacon Games has soft launched their first title, Jurojin: Immortal Ninja. Available now in select territories, free to play Jurojin: Immortal Ninja brings a unique fast paced, skill based, battle arena experience to mobile devices! Jurojin is for gamers who are not satisfied with the casual games populating the current mobile market and are looking for a unique adrenalin fueled online battle experience!
Free to play, Jurojin: Immortal Ninja is the most powerful 3D action game for iOS! Grow your arsenal and master the eight elements to perfect your Ninjutsu arts in single player. Unleash your world shattering abilities in skill based multiplayer combat and share videos of your triumphs!
Want to stand at range and throw the tremendous forces of nature at your opponent? You can! Want to smash the earth and knock your foe into your carefully set up trap? You got it! Jurojin's unique combat loadout system allows you to create your own ability combos on the fly! Mix, match, swap and fire all with the swipe of a finger.
Jurojin: Immortal Ninja offers the following key features:
Free to play without content gating
Intense Real-time PVP multiplayer online or versus friends
Hardcore skill based combat
Unique power loadout system
Dozens of abilities to collect
Progression through looting and collection of abilities
Character customization
Video recording and sharing of matches
The game is being constantly improved and updated. Feedback from our users is important to us and we have listened! We have implemented many community requested changes to the game which has been constantly evolving. The latest update brings:
New shadow clone powers to collect
Massive improvements to AI
Brand spanking new in-game economy with faster collection
Countless UI improvements
Jurojin: Immortal Ninja is currently available from the iOS App Store for iPhone in the following territories: Canada, China, Taiwan, Hong Kong, Macau, Singapore, Thailand, Cambodia, Vietnam, Russia and Ukraine. iPad and Android versions along with the global launch will be coming soon.
Next Article
JC planet has revealed the forthcoming update of "Legend of Edda: Global Edition". According to the JC Planet, this update has been planne...
by Mikedot
Aeria Games has launched a new server for Eden Eternal: Diamond.
by MissyS