June Update Arrives for Spirit Tales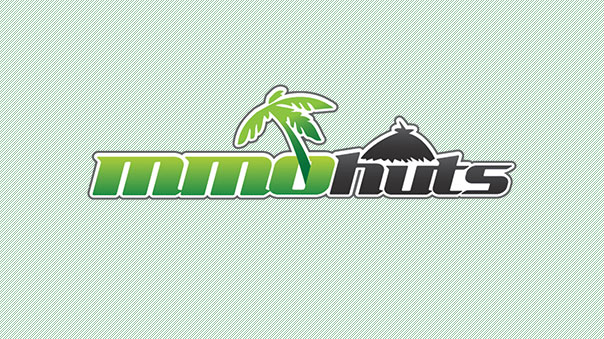 KoramGame will release the latest update for Spirit Tales on June 13, featuring new, high level content and an increased level cap.
The upcoming update will feature two new zones — Ice Crystal Snowfield and Blue Moon Forest — and two new dungeons.  Players may now level from 45 to 50.  New legendary weapons and armor will be available through monster drops.  Players can also participate in the new Monster Training Battlegrounds cooperative mode for reputation, and various rewards.
KoramGame also publishes Dragon Born.
Spirit Tales June Update Gallery
Source:
New Spirit Tales Content Update Raises Level Cap and More

Experience Higher Levels of Fun with Exciting New Zones and Instanced Dungeons

** FOR IMMEDIATE RELEASE **

Sunnyvale, Calif. — (June 12, 2012) — KoramGame Ltd., a leading developer and publisher of free-to-play online games, announced today that Spirit Tales, a cute 3D fantasy MMORPG, will be expanding with brand new content on June 13, 2012. The upcoming content update will increase the character level cap from 45 to 50, while adding two exciting new zones to the game: Ice Crystal Snowfield and Blue Moon Forest. Players will also have the opportunity to find and collect new legendary weapon and equipment items that are now available through normal monster drops.

In addition, Monster Training Battlegrounds, an existing feature where a player can practice and test their might against dangerous monsters for experience and reputation points, will get a new cooperative play mode that allows a player to train with up to 4 friends.

The upcoming Spirit Tales content update goes live on June 13 and will include the following features:

Level 50 Cap – Explore exclusive new content such as the two additional zones available only to high level characters
New Instanced Dungeons – Set off into frigid, unexplored dungeons to battle fierce creatures and collect rare items
Additional Legendary Items – Experience the extraordinary benefits of the newly added legendary items
Cooperative Monster Training Battlegrounds – Train with up to 4 friends to become better prepared for the journey ahead

For more information on the upcoming content update, please visit: http://st.koramgame.com
3000AD announced today that its upcoming MMOFPS Line of Defense will make its debut on Steam Early Access in July as part of its public Beta t...
by MissyS
Warhammer 40k is all about the "Grim Darkness", which does require capitalization. It's Space Marines, Orks, and more killing each other...
by Ragachak
The secrets of Chult's Trickster Gods hold the key to defeating Acererak's death curse in Neverwinter: Lost City of Omu.
by Ragachak