Joymax Interviews Head Developer Of Knight Age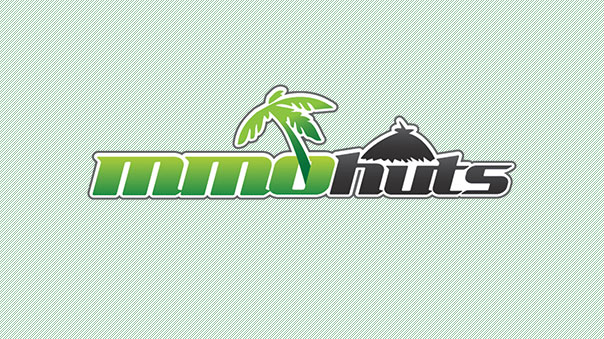 Joymax, leading online game developer and publisher widely known for Silkroad Online and Digimon Masters, today revealed key details from the masterminds behind the recently launched free-to-play 3D fantasy MMORPG with unique riding-action, Knight Age. Since the wildly successful open beta test and official launch last week, head of the Knight Age project, Baek Young Min sat down to reveal what motivated the team that brought this fantastical story with action-packed content to life.
Recently, head of the Knight Age development team, Baek Young Min, has revealed some of the new and unique features of this recently released MMORPG. One of the most anticipated new features is the colossal PVP Battle, Battle for Excalibur! Young Min describes how this well known sword of the King Arthur legend morphs into a special event taking place once per day in Knight Age. Players will literally see the Excalibur wedged into a rock as they attempt to free the sword, and Young Min explains there is a certain probability involved that only the chosen (or "lucky") players may free the sword. The player chosen by Excalibur will receive a full bonus to their status that will surely help their journey. At the end of the day the legendary sword is returned to its place in the rock, ready and waiting for the next battle!
Battle for Excalibur, and any other PvP or non-PvP battles, requires players to utilize both skill and quick reaction on mobile mounts. "We definitely put a lot of time and effort into the mounted combat system. We were driven by our inspiration of the Order of Knights in the medieval era, fighting as they traversed a vast field in formation with huge lances in one arm. Despite it being a mounted battle game, there is a targeting system much like the conventional MMORPGs. We kept this system in order to remove the player stress that comes from character control in non-targeting games, which makes our game approachable for all types of players," said Baek Young Min, project manager for Knight Age at Joymax. "However, the mounted combat in Knight Age gives a different 'feel' of striking a mob from that of other MMORPGs. Whereas you are stationary during combat in other MMORPGs, you fight as you move in Knight Age. Through this we have combined the strengths of targeting and non-targeting combat systems, creating a stress-free and satisfying combat experience. As a mounted battle game, I think the free and easy combat sets Knight Age apart from others.
When asked what Young Min would say to those who are still on a fence about trying the game, he notes: "Knight Age is meant to be accessible to everyone. That being the case, those new to the world of MMORPGs and those who have found 3D games difficult to play will find it easy to start. Turn on your computer and find your inner Knight right now!"
To read the rest of the interview, visit Knight Age's Facebook.
54038
Next Article
Recently, I drove into San Francisco to attend a press event held by Sega. They were debuting some intriguing new installments to the critical...
by Tagspeech
Wargame is back with a second dose of free DLC for the million-selling franchise's third installment, Wargame Red Dragon. In this new exp...
by Mikedot
Phantasy Star Online 2 New Genesis, the free-to-play action RPG game, has released the newest playable class, Waker
by MissyS