Jagex Announces Third-Party Publishing Arm, 'Jagex Partners'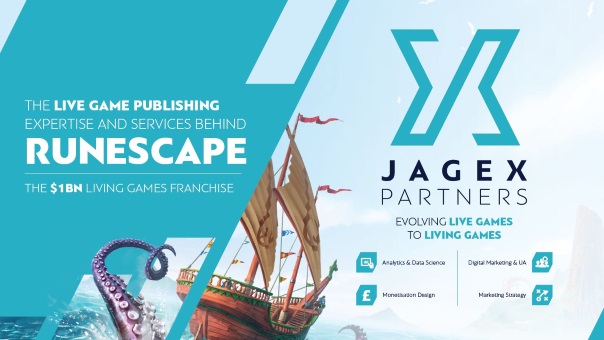 Jagex will introduce their third-party publishing system at Gamescom next week, entitled "Jagex Partners". This is a part of their strategy to become a home for living games, as Runescape, their flagship title has become a $1billion dollar lifetime revenue franchise. Jagex Partners will deliver live game publishing and operational services tailored to developers specific needs. This includes access to Jagex's living games publishing suite of services: user acquisition, digital marketing, analytics and audience insight systems, monetization design, billing, customer support and community leadership. Partner studios will also benefit from a proprietary tech platform that will integrate partner titles into Jagex's live operations ecosystem – including player account management and authentication, monetization, virtual currency management, distribution, hosting and player insight tools. Jagex Partners hopes to embrace the PC, console and mobile titles and in addition to Western markets, will offer access to Chin, which is the world's biggest games market, thanks to their parent company (Fu Kong Interactive).
"With RuneScape becoming a $1 billion franchise, Jagex has proven its credentials as a best-in-class living games publisher, running robust live game services at scale, all while nurturing and growing player communities. Jagex is in a position of strength and prosperity and we feel it's the right time to share that expertise and support other developers in bringing their games to market, assisting them to build and sustain strong communities and evolve their live games into living games," said Phil Mansell, CEO, Jagex.
I began this day with another lesson from my diminutive master. I find it curious that most of these training exercises have gotten easier...
by Ragachak