Jagex Announces RuneScape Twitch Integration & New Boss Challenge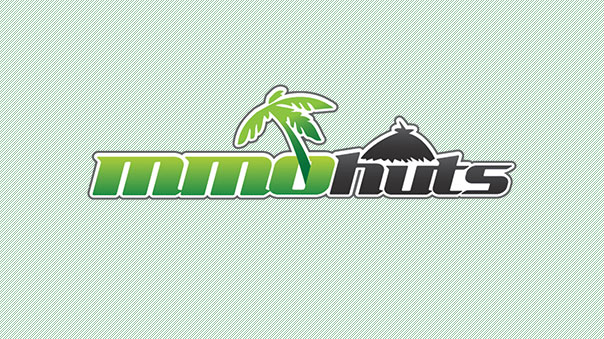 Jagex Games Studio, makers of the multi-award winning fantasy MMORPG, RuneScape, has announced the successful integration of Twitch, the world's leading video platform and community for gamers, into the game. The new feature allows RuneScape players to seamlessly live broadcast directly to Twitch from within the game with nothing more than a Twitch account. The integration of Twitch broadcasting and chat functionality coincides with the launch of a new arachnid combat boss character and creepy adventure into the game.
To celebrate the launch of the Twitch feature and the new boss challenge, the RuneScape team will be holding a four hour livestream today from 10:00 AM PDT / 1:00 PM EDT on the RuneScape Twitch channel: http://www.twitch.tv/runescape/. The livestream will take viewers down into the depths of the spider boss's lair, where the arachnid horror Araxxor will be waiting to pounce. The new combat boss challenge was voted for by RuneScape's community as part of the game's Player Power1 initiative.
"Live streaming in gaming is huge and Twitch has become the de facto channel for watching other players in RuneScape," said Neil McClarty, marketing director of RuneScape. "RuneScape is already one of the top most watched games on Twitch. Our hope is that this integration to Twitch will take our streaming to the next level and remove all barriers to players wanting to stream their gaming, but never knew how to. Launching alongside Araxxor, our most challenging boss monster ever, I cannot wait to watch all our players trying to get their first kill!"
"RuneScape is already one of the most-broadcasted games on Twitch," said Brooke Van Dusen, Director of Business Development, Twitch. "We're always interested in supporting passionate gaming communities, and one of the best ways to do that is by enabling their games of choice with seamless broadcasting functionality. With this integration, we see even bigger things in the future for RuneScape on Twitch."
Jagex is fully committed to video streaming with similar dedication to be carried into Transformers Universe, which recently launched into open beta and has its own dedicated Twitch channel.
The first-ever PSVR Moba, Dark Eclipse is bringing fresh new content in today's update, such as three new characters.
by Ragachak
Hearthstone's latest and greatest card expansion, the Mean Streets of Gadgetzan, is here at last! After so many painful months of the nig...
by Kings Decree
Free-to-play fighting game, Rising Thunder, has announced that the game is now available for anyone to play.
by MissyS