Jagex announces 8Realms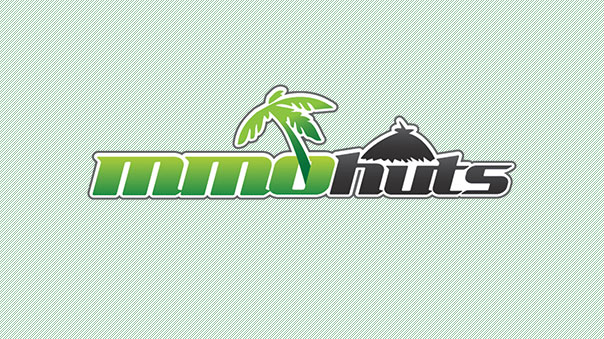 Jagex has announced a new empire-building strategy game, 8Realms.
The game will enter closed beta in early May 2011, and will be a fully-HTML built game. Players will develop an empire through eight ages of history  and will be free-to-play, accessible through any mobile device since it will not require Flash or Java.
Jagex publishes RuneScape and War of Legends.
8Realms Artwork

Source:
JAGEX ANNOUNCES 8 REALMS – THE FUTURE OF EMPIRE-BUILDING STRATEGY GAMES

JAGEX'S FIRST FULLY-HTML GAME WILL ENTER CLOSED BETA IN MAY 2011

CAMBRIDGE, UK – 22nd February 2011 – Jagex Games Studio, the UK's largest independent games developer and publisher, today announced that the closed beta for 8Realms, the new social empire-building strategy game, will launch on 5th May 2011.

In 8Realms players grow their empires from humble village to glorious dominions through eight ages of history. As players develop their settlement they will vie with others for control of precious resources, defend their interests against vicious hordes and research new technologies to ultimately reign supreme.
"8 Realms has been developed from the ground up to appeal to players with a passion for strategy gaming but who have been left underwhelmed by the social games available today," said Mark Gerhard, CEO at Jagex. "With 8 Realms we saw a massive opportunity to push the technological boundaries of HTML games. Jagex has traditionally been an innovator in browser gaming and we saw this as our chance to bring a fresh perspective to the social space and the empire-building genre."

8Realms will be available to play for free on any internet capable device, in any web browser, allowing anyone with a computer, netbook, tablet or smartphone to become masters of their empire wherever they are. 8 Realms is set to break new ground for Jagex as their first fully HTML game, accessible on any device without the need for plug-ins such as Java or flash.

For a chance to be selected for the beta, players simply need to 'like' the 8Realms Facebook page: http://www.facebook.com/8Realms. Regular developer blogs, sneak previews and Q&A's are also available on the Facebook page and the 8Realms website: www.8Realms.com.

Time waits for no one so sign up today.
Next Article
Today, at the Electronic Entertainment Expo (E3), Ubisoft® announced that The Crew™ will be available on November 11, for Xbox One, the all...
by Mikedot
Wargaming and Dark Horse Comics announced today that the highly anticipated first issue of the World of Tanks: Roll Out comic series.
by DizzyPW
Perfect World Entertainment announced today the release of APB: Reloaded on Arc, its platform for publishing and accessing the best free onlin...
by MissyS