Ironsight Reveals a Major Update with Battle Pass, Ranked Mode and More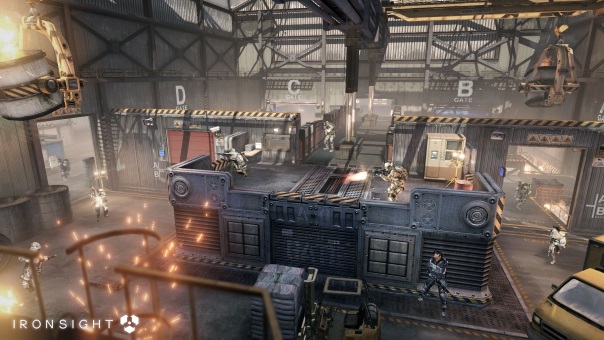 Ironsight has a new update on the way from gamigo, that plans on adding quite a few new features and additions. Ironsight will be adding its own Battle Pass, the "Iron Pass". It will be available to all players but can also be purchased to unlock even more exclusive rewards. The Iron Pass has 30 tiers, and players can take on seasonable challenges, as well as complete daily contracts to receive medals to unlock weapons with amazing skins, boxes and more.
Ranked Mode has been re-worked, and will be coming back with this update. A new feature will let players queue up with their friends, and each season will have four maps. Different dog tags will also be rewarded at the end of each season, depending on how well the players perform. Many of the challenging Multiplayer-Maps have been polished. Additional features included in the update are "Custom Match improvements" and a revamped "Loadout Screen UI" as well as the "Drone System," which allows players to send their Drones and Mechs into battle. New skins such as the community created skin "Kraken" for the Desert Eagle complete the picture.
"Both teams – gamigo in Berlin and Wiple Games in Seoul have been working diligently on fulfilling the game's true potential. We've also got the support of our amazing community, for which we're eternally grateful. This update offers a great opportunity for our players to discover what makes Ironsight such an enjoyable experience," says the_Director, Product Manager of Ironsight.
BioWare™ and Lucasfilm today released the latest episodic chapter of Star Wars™: The Old Republic™ – Knights of the Fallen Empire.
by MissyS
Dragon Nest turns one year old today, and to celebrate, Nexon has released some exciting details about current and upcoming events.
by MissyS
Gravity Interactive has announced a massive PvP tournament taking place through its fan favorite games Dragon Saga, Requiem, and ROSE.
by MissyS