Iris Online taking beta signups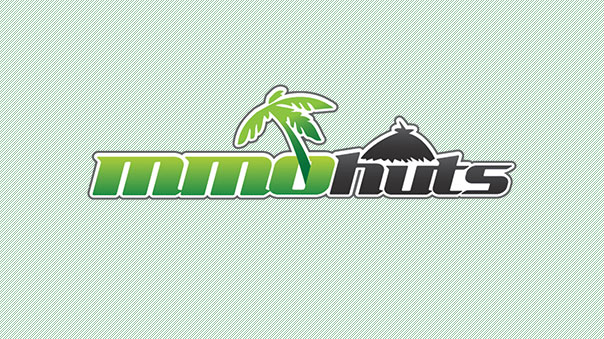 Gala-Net is publishing a new MMORPG, Iris Online, and is now looking for players interested in testing the beta to sign up.
The game is gypsy themed, and features a Tarot Card system. Features include an anime-pop style graphics, over 1,000 quests, 22 instanced dungeons based on the Major Arcana, and the ability to morph into monsters. The game also boasts "creative" and unique mounts.
Iris Online Early Gameplay Screenshot
The Original Press Release:
Iris Online- Now Accepting Pre-Beta Registrations!

SUNNYVALE, Calif-August 17, 2010– Leading free to play online game publisher Gala-Net is now accepting pre-beta registrations for their newest title, Iris Online!

Iris Online is a gypsy-themed fantasy MMORPG developed by Eyasoft, makers of Luna Plus and Titan Online.  With over 1000 quests, 22 themed instance dungeons, and an intricate Tarot Card system, Iris Online is a full feature MMORPG rich in both PvE and PvP action. The cute anime-pop graphics and gorgeously realized 3D environments make Iris unique, with a look and feel all its own.

Through Iris's mysterious Divination System, players can get their Tarot Cards read from a fortune-telling NPC.  Let the Fortune Teller reveal the secrets of the mystic arts, and your character may receive buffs and other special boosts in exchange. Players can also morph instantly into monsters by using a collected Monster Card.  Turn into a bouncy and resistant toadstool or a super powerful end-game boss, all with the flip of a card!

The Fool, The Chariot, and Wheel of Fortune, are included amongst the 22 Major Arcana Tarot Cards to lend its theme to each of the 22 dungeons. The Lovers Dungeon, for example, can only be entered by a male + female pair, both of whom have already added The Lovers Card to his and her Tarot Collection.  In order to successfully complete this raid, both players must survive, because if one falls, then both fail.

In addition to truly distinct dungeon instances, Iris also boasts some of the most unique mounts in any MMO.  From clown cats and rainbow colored ostriches to accordion-legged toy horses, getting around with up to 50% increased speed has never looked so good!

Iris's full feature set also includes a beautifully organized UI to display information in a stunningly simple yet comprehensively informational interface.  Additionally, for those players who want to keep their finger on the pulse of their social network, Twitter has been fully integrated into the player dashboard without the use of any add-ons.

Be one of the first to experience the magic and wonder of Iris Online. Sign up now to secure a key for when Iris enters Close Beta this fall! Learn more at Iris.gPotato.com.

Want all the latest news? Be sure to follow, like, and, subscribe!

Follow us on Twitter – http://twitter.com/IrisOnlineUS

Like us on Facebook – http://facebook.com/EveryoneLovesIris

Subscribe to our channel on YouTube – http://youtube.com/EveryoneLovesIris
Next Article
Netmarble, the online game platform from CJ Games, is giving its fans something to appreciate.
by MissyS
Chain Chronicle is the love child of the legendary Sega and Gumi, creator of the popular app, Brave Frontier.
by Ojogo