Innovative Mystery Game Cloud Chamber to Launch this Year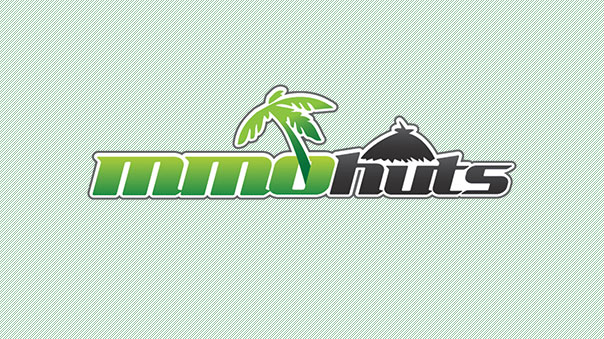 Investigate North today announce their latest project for worldwide release: an innovative mix of story exploration and collaborative investigation that forms a new kind of massively multiplayer game.
Cloud Chamber – which won plaudits in the Scandinavian press and a 'Game of the Year' award during its Danish beta phase last year – casts players as users tracking confidential information through dreamily rendered data landscapes. Their aim: to piece together a tale of murder, betrayal, electronica and astrophysics. The game will be available for PC and Mac this year, via Steam and other digital distribution channels.
Cloud Chamber follows the investigations of young scientist Kathleen Petersen into the Petersen Institute, one of Europe's most prestigious scientific centres. While investigating the suspicious circumstances of her mother's death there, Kathleen uncovers a skein of astonishing revelations about her father, the Institute and the existence of communicative rhythms in the fabric of space. Soon she is faced with an impossible choice between loyalty to her family and a duty to pass on what seems to be a mysterious warning to mankind.
Navigating through a series of 3D datascapes, players collect nodes of information and discuss them with other players. As they progress, players piece together what actually happened from fragments of found film footage, science journals, video diary entries, actual space footage and astrophotography. Only by working together with other players can the truth about Kathleen's parents and the universe be uncovered.
"We're extremely curious to see how global audiences take to investigating the Cloud Chamber mystery," said Christian Fonnesbech, creative director at Investigate North.
"Cloud Chamber is a new kind of game which brings story exploration to a multiplayer environment. In the beta launch, we saw core players discuss everything from the characters' inner lives to the birth of the universe while trying to figure out what happened. It's going to be fascinating to see how people from all over the world meet and respond to the challenge."
Cloud Chamber also features an electronic soundtrack from renowned artists such as Burial and Trentemøller and high-quality found footage from the team behind The Killing – as well as star performances from Hollywood actors from Game of Thrones, Casino Royale and Quantum of Solace. The full game, which will include numerous tweaks and additions following the success of the Danish beta, is due for global release on PC and Mac this year.
God of Destiny (G.O.D) is a MOBA based on eastern and western mythologies which costs 3 years to produce. Even thought all heroes in the lates...
by Mikedot
As Hearthstone grows and more and more people dive into it, it becomes important to revisit past designs.
by Ragachak
Jagex has just announced a new update for Runescape that gives players the power to control the future direction of their MMO experience with ...
by Mikedot