Infinium Strike: Broken Overlord DLC to Launch in 2017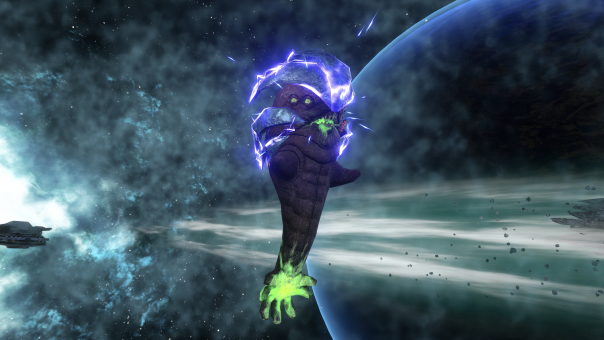 Codex Worlds has announced that Infinium Strike's first DLC, Broken Overlord, will launch in the second quarter of 2017.

Broken Overlord introduces a new four-mission campaign, which sets players on a mission to free the alien species known as Bubba. Enslaved by the Wrog, players can use the new Freedom Void ship to disable the mind-controlling devices holding the Bubba hostage.



The DLC also adds Nuke Avengers, a new battleship that can launch nuclear missles, and Bertha Thiefs, an invisible Wrong ship. New themes and decals will also let players continue to customize their battlecruiser.

Creative Director Dexter Chow stated:
With new ships and mission objectives, Broken Overlord amplifies the depth of strategy necessary to survive Infinium Strike's battle for survival. We're eager to see how the community will utilize Infinium Strike's new ships to manage the Wrog's nearly-overwhelming threat to our super battleship.
Next Article
Today Bandai Namco has launched Fortress Legends, a mobile game that combines hack-and-slash, strategy, and real-time co-op.
by MissyS
HiRez shows that their mythology based free MOBA, SMITE, still remains very much in flux as their Domination match is removed from the playabl...
by MissyS
A brand new fairy-tale MMORPG, Crown Four Kingdoms, has launched its pre-registration event for its global version.
by MissyS